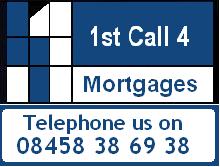 1st Call 4 Mortgages LLP
Hilmanton 78
Lower Earley, Reading, Berkshire
RG6 4HN
Since 2006
From the outset of an enquiry to the day of Legal Completion, we assist our clients in the complete process of purchasing or re-mortgaging property (both residential and commercial). Being 'Independent Mortgage Advisers', we deal with every lender in the UK, without any favourites.

We deal throughout the UK, using the telephone, email and snail mail to transact business.
Services
Financial Services & Advice - Mortgage Broker
Staff
We have extremely experienced Mortgage and Protection advisers, lead by Principal, Desmond Tourick, who has over 32 years of knowledge within the UK Financial Services industry. He is qualified and authorized to advise on the UK mortgage marketplace, as well as protection and insurance products that are available from leading providers. Having been an investment adviser for over 20 years, Des now concentrates on the mortgage and protection side of the industry.
Memberships
1st Call 4 Mortgages LLP are Appointed Representatives of Mortgage Intelligence Limited, who are authorized and regulated by the Financial Conduct Authority.
Area of Business
Mortgages. Re-mortgages. Life assurance, critical illness, mortgage payment protection, income protection, general household insurance.

We arrange residential and commercial mortgages (and re-mortgages).

We have vast experience in both Prime and Sub-prime(adverse credit) clients, successfully helping people with many different situations.

We can also arrange 2nd mortgages, secured loans and un-secured loans.
Fees
We are paid a commission from the lender we place business with.
A broker fee may be payable.
Look at our website for a complete breakdown of fees that may be payable.