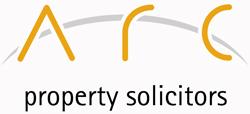 Arc Property Solicitors
Cardale Park The Studio
Harrogate, North Yorkshire
HG3 1GY
Since 2004
Arc Property Solicitors is a specialist national conveyancing practice offering nationwide coverage for both online (or econveyancing as it is sometimes referred to) and offline conveyancing (the definition used for the legal process of moving property). Our solicitors' and conveyancers' expertise spans from residential conveyancing and commercial conveyancing including provision of Energy Performance Certificates (EPCs), business transfers along with acting for the licensed trade through to property related litigation.
Services
Lawyer - Solicitor
Lawyer - Solicitor
Staff
We are property specialists and offer nationwide conveyancing both online and offline. Unlike many other conveyancing companies we employ fully qualified solicitors - as well as conveyancers - to ensure we are able to provide a fast and thorough conveyancing service. As we're a registered solicitors practice, we are regulated by the Solicitors Regulation Authority. We have acted for thousands of home movers around the country and last year alone we handled in excess of £400m in property transactions.
Area of Business
We are committed to providing a modern, efficient conveyancing service from our head office in Harrogate, North Yorkshire. We've streamlined our procedures to speed up the conveyancing process. Much of the work is carried out online and we also operate a paperless office policy, so your files are only ever a couple of clicks away. These improvements in efficiency have resulted in cost and time savings, which we're able to pass onto our clients in the form of a fast, low cost conveyancing service.
Fees
Our conveyancing fees start from £275 + vat + disbursements. Visit our website at for a free quote.