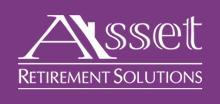 Asset Retirement Solutions
New Street 2
Pontnewydd, Cwmbran, Gwent
NP44 1EE
Since 2007
What is Equity Release?

Equity release is a way of benefiting from the cash tied up in your home without having to move.

At Asset Retirement Solutions we understand what a big decision Equity Release is. Therefore, following a free initial consultation you will receive clear and ethical advice from qualified equity release specialists. This can be done either in the comfort of your own home, during a visit to one of our offices or via the telephone and post.

There will be no pressurised selling and you can feel safe in the knowledge that we will be acting in your best interests. We insist that you take plenty of time to consider the information we provide.

The Equity Release market is rapidly expanding and will continue to do so. Therefore let us take away the uncertainty and let us do the research for you.

We are 100% independent so we work on your behalf as opposed to being tied to one company and acting on their behalf. We have access to all Equity Release providers, of which some are only available through qualified advisers.

We only ever recommend providers who pledge to observe the Safe Home Income Plans (SHIP) Code of Practice. This provides peace of mind to clients, knowing they have certain assurances, such as a 'no negative equity guarantee' meaning, you will never owe more than the value of your property.

It is important that you fully explore the potential impact that equity release could have on current and future means tested state benefits and your eligibility to grants. At Asset Retirement Solutions we can help you do that to ensure that you won't be disadvantaged.
Services
Financial Services & Advice - Mortgage Broker
Financial Services & Advice - Independent Financial Advisor
Staff
Our company was founded to specialise in advising you in relation to your equity release needs. We are not owned by a bank, building society or insurance company; we work solely for you.

Our staff currently consists of our two founding directors Phillip Hathway and Martyn Richards, who are fully qualified mortgage brokers. The rest of the team consists of Steve Wilkes, Michael Watkins and Samantha Kinsey, who are also qualified brokers; Kathryn Richards and Shaun Edwards, who are our experienced support staff and ensure there is always someone available to deal with any new or existing enquiries.

We have a combined experience of over 30 years within this and related industries and always promise to deliver "independent advice that you can trust".
Memberships
Asset Retirement Solutions is a trading name of Asset Mortgage Solutions Limited registered in England and Wales Registered Company Number: 5194100 Registered office: 7 New Street Pontnewydd Cwmbran Torfaen South Wales NP44 1EE. Asset Mortgage Solutions Limited is authorised and regulated by the Financial Services Authority Registration Number: 418144 Consumer Credit Brokers Licence Number: 562121
Area of Business
The money released from your home is totally tax free and can be used for any legal purpose you choose.

Popular reasons for Equity Release:

To enjoy extra income
To make improvements to your home
To fund school/university fees for grandchildren
For a deposit to enable a loved one to get on the property ladder
To pay for private medical treatment
To buy a new car
To enjoy a holiday
To pay off your outstanding mortgage
To pay off outstanding debts
To mitigate an Inheritance Tax Liability
There are no restrictions on what the money can be used for.

Always ask for a personalised illustration and think carefully about equity release. Ensure that you fully understand the features and risks before proceeding.
Fees
A fee, typically between £0 and £599 payable on completion. In addition to this, we will receive commission from the lender unless you instruct us at outset to work solely on a fee basis. We offer a free consultation, after this consultation and before you proceed further we will confirm in writing how you will pay us for our service. This will either be by payment of a fee on completion, no fee as we receive commission from a lender or a combination of fee on completion and commission from a lender.