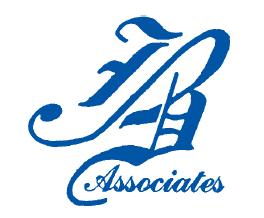 Bagleys
Worcester Street Arcadia House. 36
Kidderminster, Worcestershire
DY10 1EW
Since 1999
Contact
01562 744122
- or -
Email
At Bagleys we strive to offer you the best service available in the letting and full management of your property. We feel it is essential that the right tenants are placed in the property in order to ensure smooth running of the tenancy and of course complete protection of your asset.

The rental market is experiencing increasing popularity. Where once the trend among affluent and professional people was to purchase a property, many now opt to rent sometimes short term, but increasingly longer term. From one bedroom flats and apartments to period terraces and large country houses there is a strong demand for well presented good quality property.
Services
Letting Agent - Residential
Letting Agent - Residential
Staff
We are a forward-thinking independent company with experienced and professional staff who have a sincere commitment to customer service and a strong interest in quality residential property.
Area of Business
On your instructions, Bagleys will prepare individual details of your property, display details with colour photographs in our prominent high street shop front. We also send details of your property to selected people registered on our extensive mailing list. Prospective tenants wishing to view will be registered with Bagleys and the vetting process will already be in operation. When viewing, the prospective tenant will meet a representative of Bagleys at your property. This is a major part of the vetting process, as further time spent with the prospective tenant will help determine their integrity and suitability.

Prospective tenants must fulfil our application requirements without exception. We must be satisfied through credit ratings and references that they are financially secure to take on the tenancy. Together with the Agreement, the Inventory is the most important document in the letting process. A full inventory is carried out at the property once the owner has fully vacated and just before the tenant takes up residence. Meter readings are taken at the same time.

Quarterly visits are made to the property by a representative of Bagleys to check on the general condition and that the tenants are fulfilling their obligations to look after the property. Rents are generally collected from the tenants via standing order. The rent less our charges will be paid into your nominated account within 10 days of rent due date. A statement of rent is sent every time we make a payment, so you know exactly where you stand.
Fees
All this from 8% a month.