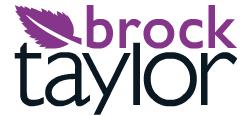 Brock Taylor Auction House
East Street 2-4
Horsham, West Sussex
RH12 1HL
Since 1992
Brock Taylor is Horsham's leading independent estate agent. They are recognised as being equally good at selling and letting properties in Horsham and the surrounding villages and have been based at their recently refurbished offices on the corner of East Street & Market Square, since 1992. From this contemporary office they provide a full complement of property related services including advice on buying,selling or renting property in the Horsham area and are renowned for their expertise at selling properties by Open House in Horsham and the surrounding villages.

In November 2010 the office was voted best real estate agency in West Sussex at the prestigious International Property Awards, held at the Lancaster Hotel, Hyde Park as well as best estate agent in the Horsham area, at an equally prestigious awards ceremony at Christ's Hospital School, by the West Sussex County Times, earlier in the year. They are also former winners of the coveted Estate Agency of The Year Awards, so if you are looking to sell, rent or auction a property in Horsham you know that by instructing Brock Taylor you are in safe hands.
Services
Estate Agent - Residential
Estate Agent - Residential
Staff
Peter Maskell MNAEA
Director
Peter is able to offer a wealth of experience and expertise, having worked for over 20 years in the industry in London, Surrey, Middlesex, Hampshire & Sussex. In addition to being proficient in all aspects of sales & lettings Peter can also offer specialist advice on obtaining planning permission, if you have land with development potential and also has extensive experience in selling brand new property for some of the UK's largest developers. Peter lives in Rusper, with his wife Lucy & two young sons, and also sits on the board of Horsham Unlimited - the area's leading business partnership - and is an active member of both the East Street traders association and BNI.

Matt Searle
Director
Matt started his agency career in 1985 working for an independent estate agent in Guildford. He relocated to Worthing in 1987 where he worked for 18 months before returning to his original employer as manager of their Horsham branch. He worked there for 2 years before setting up his first business as an IFA/ Mortgage Broker. The company he founded - The Options Group - is still trading and he subsequently became Director of Bacon and Co in 2003. He took over Brock Taylor with Peter as joint directors in 2007

James Brock MNAEA
Branch Manager
James started his career as a school leaver and became the youngest person in the UK to join the National Association of Estate Agents, he has worked for both corporate and independent estate agents he has also been involved in property acquisitions and auctions for the past 3 years, he is now the Branch Manager of Brock Taylor here in Horsham. Outside of work he enjoys spending time with his wife and daughters, he also likes to play golf and to keep fit he does distance running. He is an avid Formula One fan.

Lucy Maskell
Lettings Consultant
Lucy started her career in Surrey in 1994 in a busy lettings department. She left in 1999 to work for a leading lettings agent in Camberley. After just one year she was promoted to become the assistant manager at their Farnborough branch, where she helped create one of the company's most successful branches. Whilst based at this office Lucy passed both level 1 & 2 ARLA exams then left in 2005, to have her first child Archie, who attends Rusper Primary School. She also has another son - Harvey and is a member of the schools PTA. Lucy now offers her expertise on a part time basis both on the sales and lettings departments.

David Saunders MNAEA
Sales Consultant
David relocated to Horsham from New York after coaching and playing football there for 4 years. He was encouraged to consider a job within estate agency by a number of friends working within the industry in London. They felt his personality and ability to build relationships quickly would help any agents provide excellent customer service. Having now worked for Brock Taylor since February 2005 David's local knowledge and experience has grown and he has now settled in Horsham with his wife Jo and enjoys playing football and cricket for Southwater.

Josh Harris MNAEA
Senior Sales Consultant
Josh has lived in Horsham his whole life having gone through local primary and secondary schools followed by college within the town. Having gained his A levels he was offered the opportunity to work at Brock Taylor as a trainee negotiator, which he took with both hands. Over the last 4 years he has progressed through the rankings and has gained his professional qualifications with the National Association of Estate Agents. He feels due to being 'local' that it gives him unrivalled knowledge of the town and understanding of his clients needs.

Alex Bethell
Sales Consultant
Alex started his career with a leading high street agent in Horsham back in 2001 as a trainee negotiator and was later selected to become the Managing Partner at their Brighton office until 2009. He has been back working in Horsham with Brock Taylor since 2009 and is enjoying being back in the town he knows well. Outside of work he is a keen golfer and regularly takes part in local charity events. He enjoys playing football and is currently playing for Broadbridge Heath FC, where he is also a committee member helping the club move forward.

Julie Smith
Sales Administrator
Julie started her property career in Middlesex, followed by Surbiton, Kingston Hill and Teddington. In 1995 she moved to Horsham, coincidentally buying her property through Brock Taylor. On completion, she took the opportunity to see if they were looking for any admin staff! She started shortly afterwards, only leaving in September 1999 to go on maternity leave. Julie returned as a weekend assistant in June 2003 and a year later was back on a part time basis, to assist with administration, and is still with us today. Julie has recently become actively involved in our expanding lettings department. Julie is currently studying for her ARLA technical award.
Memberships
NAEA, Property Ombudsman Scheme.
Area of Business
Selling house by auction, buying house at auction in Sussex, Surrey, Kent, UK.

Our catalogues
Our catalogue willl be distributed to our extensive database of buyers, throughout the UK both in paper and electronic formats. In addition all properties are heavily promoted on the internet, together with a network of specialist investment companies to their exhaustive list of professional property investors.

Introduction
Details of the properties and land to be sold are set out in this catalogue. All lots are sold subject to conditions of sale (see back of catalogue). It is most important that purchasers satisfy themselves as to the location, boundaries, conditions and state of the lots prior to the Auction.

Viewing
It is essential that you view the properties which interest you as soon as possible. Viewing arrangements for each lot are contained in this
catalogue. Block viewings for all properties will be at specific times. Buyers arriving late at a confirmed appointment may have only a limited viewing time.

Legal documentation
For each lot there are Special Conditions of Sale plus other documentation provided by the vendor's solicitors. If you wish to receive this information, legal packs can be downloaded from our website. For details of how to obtain the legal documentation please visit our website. All legal documentation is also available for inspection by prior arrangement at our offices and will be available in the auction room on the auction day.

Instructing a solicitor
Before bidding at the Auction, it is advisable to consult a solicitor/licensed conveyancer to advise you on the general and special conditions of sale, the local authority search, the land registry office copy entries and any other information provided.

Guide prices
These are quoted in the catalogue and are given for guidance only. A guide price may change at any time. Lots may be sold at above or below the guide price and we cannot accept responsibility for their accuracy. Latest guide prices are shown on our web site.

Reserve prices
All lots, unless stated in the catalogue, are subject to a reserve price. This is the minimum price at which the seller has authorised the Auctioneer to sell. Bidding must reach or exceed the reserve price for the Auctioneer to be able to sell. The reserve price is confidential. The reserve will not be revealed as it is confidential and will be agreed by the seller and auctioneer following consultation. The reserve may also change at any point up to the commencement of the auction.

Pre-Auction offers
Offers must be made in writing and will only be considered if the lot has been viewed, legal documents inspected and proof of funding has been supplied to the auctioneers. Pre-auction bids are on the basis of an immediate exchange of auction contracts upon acceptance by the seller. Any offer will be assumed to be your best and final offer and we cannot guarantee that you will be invited to increase your bid in the event of an alternative, satisfactory offer being received prior to exchange. Our clients have agreed that only pre-auction offers substantially above top guide price need to be submitted.

Finance and mortgages
It is essential to arrange finance prior to the Auction and for all surveys, valuations and inspections to take place before the bidding. Finance and mortgages please contact our whole of market advisor Russell Stainer.
Fees
Subject to negotiations; free, no obligation appraisal. Commission is charged for sole agency.