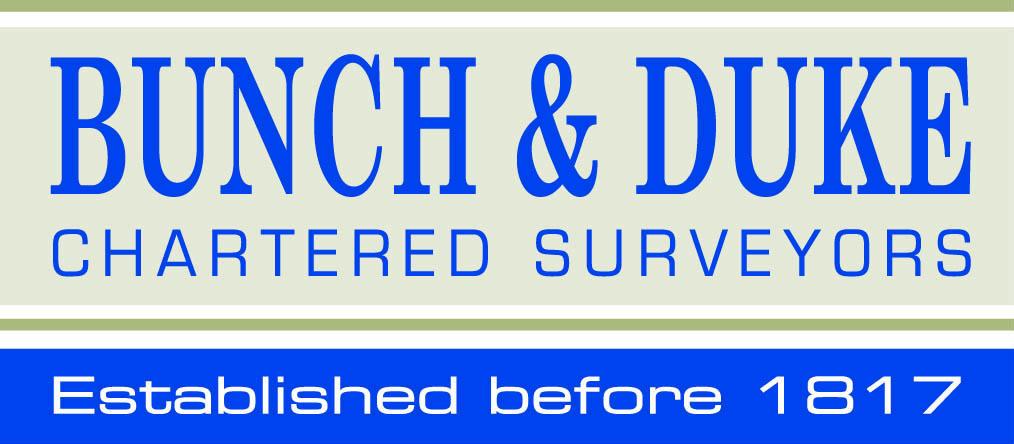 Bunch & Duke
Mare Street 360
London, Middlesex
E8 1HT
Since 1817
Established before 1817... Bunch & Duke is one of London's oldest established firms of Chartered Surveyors, Valuers and Estate Agents. Based in the heart of Central Hackney, Bunch & Duke offers a comprehensive range of professional property services to corporate clients as well as to the general public.
Services
Surveyors & Engineers - Chartered Surveyor
Estate Agent - Residential
Staff
The sole principal of Bunch & Duke is Mr Alastair Mason, a Fellow of The Royal Institution of Chartered Surveyors, who has more than 45 years experience in the property industry and deals mainly with commercial property valuations and professional property matters.

The senior commercial property valuer at Bunch & Duke is Mr Keith Knight, who has been with the firm since 1987 having previously been involved in property valuation in the City of London and the West End. Mr Knight deals mainly with commercial agency, valuations and professional work.

The residential property department at Bunch & Duke specialises in the valuation of residential properties in North and East London and is considered by some to have amongst the most experienced independent property valuers in the area. The senior residential property valuer is Mr Julian Mason, a Fellow of The National Association of Estate Agents, who has more than 40 years experience of property valuation and residential sales.
Area of Business
The range of services offered by Bunch & Duke include the valuation and sale of residential and commercial property for private vendors and companies and for mortgagees in possession; valuations for probate or matrimonial purposes; valuation for Housing Associations for staircasing and sale purposes; lease extension valuations; valuations for collective enfranchisement; expert witness reports; independent expert and arbitration submissions; lease renewal advice and negotiation; and party wall surveys.
Fees
As of March 2016 ... Bunch & Duke charge a commission upon the sale of residential property at a fee rate ranging from just ONE per cent plus vat on property sold on a Sole Agency basis... and at a rate ranging from TWO per cent plus vat on property sold on a Multiple Agency basis.

The fee is based upon the sale price realised for the property. e.g. for a property sold at £500,000 - Bunch & Duke fee for selling on a Sole Agency basis would be £5,000 plus vat... or for selling on a Multiple Agency basis would be £10,000 plus vat. Subject to Terms and Conditions agreed at time of instruction.

Fees for professional services vary according to the nature of the work involved. Please contact Bunch & Duke for further details and quote.