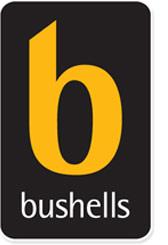 Bushells Estate Agents
Wapping High Street 7
London,
E1W 1LS
Since 1937
Our website is a resource which offers a wealth of information and advice of all aspects of sales and lettings. It also gives you the opportunity to get to know us better. We are here to help and always happy to offer advice and assistance without obligation. Click for reasons Why you should use us and tips on what you should know.

Sellers have access to their own log in page to monitor feedback and progress as do the Landlords of Managed Lettings. Having problems with a tenancy? Visit our Lettings Helpline with FAQ's or ask us your lettings question without obligation. Our useful Information for Landlords page will help you if you have never let a property and our Guide to the Buying Process may prove helpful to first timer buyers. Or perhaps you just need a good surveyor. We value your business and never forget you have a choice which is why our Directors remain involved in every aspect of the business.

Please use our Contact page to speak to your local office, alternatively you can request a valuation on line and one of our team will call you back as soon as possible. Whether selling or renting your property, allow us an opportunity to provide a valuation without obligation. At Bushells, we believe results count. Find out more by reading our testimonials or visiting the profiles of key staff or read our property Jargon Buster.
Services
Estate Agent - Residential
Letting Agent - Residential
Staff
Perhaps our greatest asset, as after all, a company is only as good as the staff within. Many customers comment on the turnover of staff in some agents never knowing who they will be speaking to next. We have established, experienced managers and staff who benefit from comprehensive in house training.

Sales and lettings staff at every level are trained in the latest legislation, compliance and technology ensuring you always get current, best advice. We have forged links with local law firms, employers and businesses ensuring we can point you in the right direction whatever challenge you face. as mentioned, our directors are always available to help and always happy to discuss any issues with customers directly.

Bushells prides itself on being one company and one team. If you aren't happy with anything or have a comment - tell our Managing Director.
Memberships
We choose to be accountable to professional bodies. Not all estate agents want to be accountable for their actions. We are committed to maintaining the highest professional standards by complying with the codes of the industry's leading organisations. It's a clear sign you're dealing with a reputable agent who offers consumer protection, professional insurances and audited clients accounts. The Property Ombudsman (TPOS) is NOT a regulator and membership of a redress scheme is a mandatory requirement for ALL estate agents, not an accreditation.

Bushells is a member of Association of Residential Lettings Agents (ARLA) National Association of Estate Agents (NAEA) National Approved Lettings Scheme (NALS) and founder members of SAFEagent; a scheme focused on protecting the consumer from unregulated agents and supported by Government, OFT, Trading Standards, Citizens advice and many others. If an agent is not a member of a regulatory scheme, ask yourself why not? After all, would you use a travel agent who isn't part of ABTA?

We advise a number of bodies including the NALS Forum, Government, DGLC, and SAFEagent and are active campaigners in raising standards across the industry as well as raising consumer awareness. You can be assured that our contracts, notices and agreements are complaint with the latest legislation and that staff are trained in their use.
Area of Business
Founded in 1937, Bushells is one of the best known estate agents in London. We take pride in doing what we say we will do. We offer extensive and high quality press advertising and online at Primelocation, Rightmove, Findaproperty, Globrix, Google and every major portal with properties to buy or rent in London W3, SW12, SW4, SW11, SW12, SW6, W6, SE22 with a new office covering E1, E1W, E14 and Docklands.

In addition to just Sales and Lettings, we offer many additional services. All sellers have access to a secure log in page where you can view feedback from anywhere at any time.

Landlords and tenants have the benefit of secure on line payments provided by SagePay which allows convenient and instant payments. We make no charge for debit card transactions and simply pass on the cost your credit card card provider charges us in the event you prefer this method of payment.
Mortgage advice is offered without obligation by John Charcol and free quotes are available using our dedicated email address and telephone number listed above.

We can recommend specialist local law firms with detailed expert knowledge of your area and unlike many other agents, do not accept referral fees.
Our in-house property management department and lettings accounts team use state of the art software to ensure efficient and prompt payments.

All contractors are independent, properly qualified and fully insured. We pass on any costs directly and again, do not accept any referral fees or commissions.

Our lettings helpline offers free impartial advice and any enquiries can be referred to our own legal specialists if needed at no cost to you. We are here to help.
Fees
Fee levels are obviously important to both the client and the agent. Low fees do not always represent good value. Remember, staff are incentivised on the commission they earn and they need to be motivated. A good agent will usually negotiate a deal which will cover their fees.