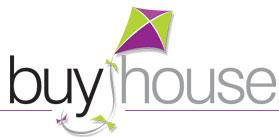 Buyhouse
Rankine Road Slington House
Basingstoke, Hampshire
RG24 8PH
Since 2002
Contact
08000 582 155
- or -
Email
We are professional and ethical family-run business operating since 2002, wishing to help people who need (or wish) to sell their house quickly and optionally carry on living there by renting it back.

We buy houses and flats in any condition quickly for cash in England, Wales, Scotland and Spain. You may, if you wish, continue living in your home by renting back with the possibility to later buy back at a discount.

Gone are the days where homeowners have worried whether they are safe using a sale and rent back company - the industry is now regulated by the FSA - making it a much safer proposition. The 1,000 or so companies providing this service has reduced overnight to a very low number - demonstrating how many potentially unscrupulous operators there were before the FSA regulated the service.
Staff
We have had first-hand experience of providing an authorised by the FSA service - so we know how to provide a robust service in conjunction with our FSA authorised partner, but without the cost of ourselves being FSA Authorised. We are also a proud member of the National Landlords Association.
Memberships
We are authorised under our Consumer Credit License to fact-find and present options then introduce to an FSA authorised firm.

Registered in England & Wales: 06407278, Consumer Credit License: 629376, Data Protection Act: Z1816344, National Landlords Association: 65828
Area of Business
If you need to raise cash or sell your house quickly without being billed for fees, then read about Our Services then Contact Us. We aim to make you a personally customised offer within a day and achieve completion within one month. In some cases we are able to provide a cash-advance to you within a couple of days, and we can often reverse repossessions even up to two weeks after eviction.
Fees
We may receive a commission from the FSA authorised firm.