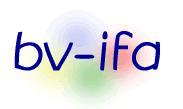 BV Services
Front Street Orchard Lea
Ousden, Newmarket, Suffolk
CB8 8TW
Since 2004
B V Services provides friendly, confidential and comprehensive advice on a wide range of financial planning matters. These include mortgages, tax-efficient investments, savings for children and education fees, pensions and inheritance tax mitigation.

For corporate clients we advise on employee benefits and key person insurance. Free initial consultations can be held at your home or place of work at a time convenient to you.
Services
Financial Services & Advice - Independent Financial Advisor
Staff
John Bramwell is both mortgage adviser and independent financial adviser. He is supported by administration staff and other advisers at locations in Cambridge and Huntigdon.
Memberships
Member of the Personal Finance Society
Qualifications for John Bramwell:
AFPC - Advanced Financial Planning Certificate (CII)
Dip PFS - Personal Finance Society Diploma (PFS)
G10 - Taxation and Trusts (CII)
G20 - Personal Investment Planning (CII)
G60 - Pensions (CII)
CeMAP - Certificate in Mortgage Advice and Practice (IFS)
CF7 - Certificate in Financial Planning & Lifetime Mortgages Activities (CII)
CF8 - Certificate in Financial Planning and Long-Term Care Insurance (CII)
CF9 - Pensions simplification (CII)
Area of Business
Please see our website for full details of our services and the independent financial advice we offer.
Fees
We offer both fees or commission.