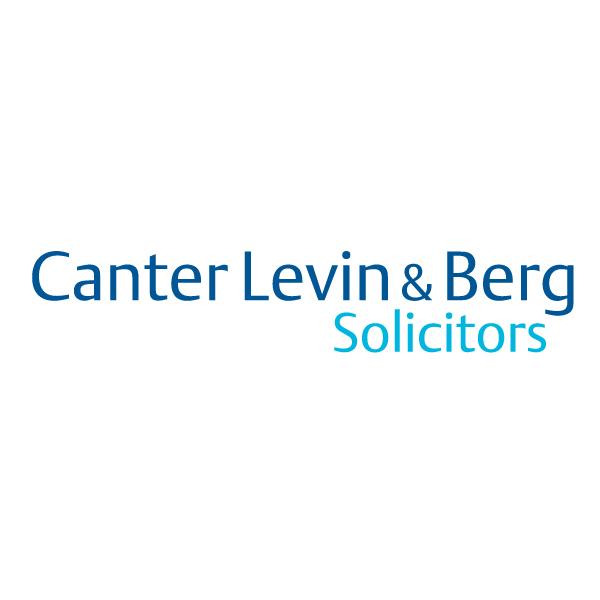 Canter Levin & Berg Solicitors
Dale Street 1 Temple Square
Liverpool, Lancashire
L2 5RL
Since 1947
Contact
0151 239 1000
- or -
Email
Canter Levin & Berg is a large regional firm of solicitors based on Merseyside, with offices in Liverpool City Centre and Kirkby. Our 9 partners and our support staff of around 80, including many solicitors, offer a wide range of legal services to both commercial clients and private individuals.
Staff
Mark Flynn, Partner and Personal Injury Solicitor
Ian Fitzpatrick, Partner and Road Traffic Accident Solicitor
Ian Troop, Partner and Road Traffic Accident Solicitor
Claire Jansz, Partner and Road Traffic Accident Solicitor
Richard Hughes, Partner and Criminal Law Solicitor
Pete Mitchell, Partner and Criminal Law Solicitor
Hazel Roberts, Partner and Family Law Solicitor
Martin Malone, Partner and Employment Law Solicitor
Louise Lunt, Non-Lawyer Partner and Head of Finance
Dawn Joughin, Legal Executive and Head of Private Client Law

Memberships
Here at Canter Levin & Berg Solicitors, a number of our solicitors and legal executives have been awarded individual accreditations by the Law Society for their work in Personal Injury law, Child Law, Family Law and Advanced Family Law.

As a firm we have also achieved the Law Society's Lexcel practice management standard, and we are proud of our status as a Lexcel-accredited firm.

In addition to our individual and overall accreditations, a number of our departments hold membership of relevant professional bodies. These memberships include the Motor Accident Solicitors Society (MASS), the Spinal Injuries Association (SIA), the Credit Hire Organisation (CHO), the Headway Head Injury Solicitors Directory, the Association of Personal Injury Lawyers (APIL), the Association of Child Abuse Lawyers (ACAL), Neurosupport, Resolution, the Employment Lawyers Association and the Professional Negligence Lawyers Association (PNLA).
Area of Business
As a firm we offer legal services to both commercial clients and private individuals. The areas of law in which Solicitors are able to offer legal advice are:

Personal Injury Law, covering accidents at work, in public and on business premises. We also have solicitors within our personal injury legal team who are able to deal with cases involving people who have suffered very serious, life-changing injuries and who might require dedicated care arrangements for the rest of their lives.

Road Traffic Accidents, including claims made by non-fault drivers and passengers in both non-fault and at-fault vehicles. Our road traffic accident solicitors also offer an accident management service to drivers whose car may be out of action after their accident.

Criminal Law, providing advice to people facing allegations of a criminal nature or who have been informed that they are under investigation by the Police. Our criminal law solicitors also represent people accused of motoring offences, such as driving whilst disqualified or dangerous driving.

Family Law, covering divorces and the dissolution of a civil partnership. Our family law solicitors also deal with cases involving threats or actual domestic violence and children law cases.

Private Client Law, covering wills and probate work. In addition, our private client lawyers also offer advice on personal injury trusts, help with drafting a lasting power of attorney and cases involving the recovery of NHS care fees in England and Wales.

Employment law, covering our employment advice services for both employers and employees who might be facing difficulties entering work, in the workplace or when leaving a job. We offer a dedicated Employment Solutions subscription-based service for employers - with access to our employment solicitors for a fixed monthly fee.

Professional negligence law, covering professional negligence legal advice for anyone wishing to make a claim against a professional who has failed to deliver the expected standards of work. Our professional negligence team can also help in cases involving personal injury solicitors who have settled their clients' cases for less than their true value.

Dispute resolution, covering commercial and private dispute resolution. If you're involved in a dispute, our solicitors can offer advice and representation - helping you to reach a resolution.

Right to buy mortgage claims, covering cases of mis-selling affecting people who used exercised the right to buy their council home in recent years.
Fees
As a firm, we offer legal aid funded legal advice to our Family Law and Criminal Law clients.

Our Family Law solicitors can offer legal aid funded services in a limited number of situations, including care proceedings (when Social Services become involved with your family and your children), cases where there are threats or evidence of domestic violence towards adults or violent or abusive behaviour towards children, cases involving child abduction, providing legal representation for a child, legal advice in support of mediation, cases where an injunction is required to prevent a family member (such as a spouse or partner) from doing something and also in cases where a forced marriage protection order is sought.

Our Criminal Law solicitors offer legal aid funded services to people looking to defend themselves against an accusation of criminal wrongdoing. This includes people who have been accused of motoring offences, such as driving whilst disqualified or dangerous driving.

In addition to the legal aid funded services listed above, a number of departments at Canter Levin & Berg Solicitors offer fixed price legal advice, such as our Family Law department and our Private Client Law department.

Our Employment Law department also offers an Employment Solutions package for employers, giving them access to advice from one of our Employment Law Solicitors for help dealing with legal issues in the workplace. The Employment Solutions service involves a fixed monthly fee based on the size of your organisation and your employment needs, with prices starting from £99 a month.

To find out more about legal aid, or any of our fixed price legal services, such as our services for those looking to divorce, to dissolve a civil partnership or to draft a will, please contact our office. We also offer up to 10 minutes free legal advice to all clients over the phone, and longer in-person consultations at our offices with prices starting at £100 inclusive of VAT for a 30 minute consultation with one of our lawyers.