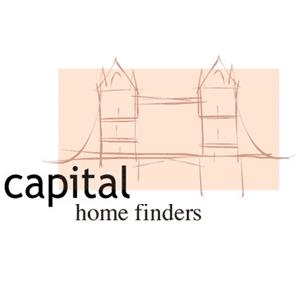 Capital Home Finders Ltd
Tiber Gardens 16
London, Middlesex
N1 0XE
Since 2005
Contact
02076894246
- or -
Email
Capital Home Finders is a London based property search and advice company dedicated to finding you the perfect property for the right price. Whether you are looking for a residential property or for investment purposes we are here to guide you through the process with expert help and advice. With years of experience in the property market, as estate agents, developers and finders, we have the intimate market knowledge to ensure you get the right deal.
Services
Search & Buying Advisor - Residential
Staff
We currently have three members of staff. Matthew Stone has been an agent for 8years. Samantha Hunter has worked as an agent for 3.5 years and also has responsibility for admin. She has a LLB(Hons) degree and is studying for the DipREA. Deborah Whitby has also worked as an estate agent for 3 years and has also sucessfully developed several properties and has a successful buy-to-let portfolio.
Memberships
Currently studying for the DipREA to become a member of the NAEA
Area of Business
We deal mainly with private clients looking to buy residential homes, although we also find and advise on investment properties. We do the entire search on behalf of the client until we have a shortlist of previewed suitable properties for them to view. We also offer help and advice throughout the entire sales process from the survey, fiance and conveyancing. We will find properties of any value, size and type.
Fees
There is an initial £300 search fee which is fuly deductible from the success fee. The success fee is 1% of the purchase price or 10% of the difference between the purchase price and the sale price (whichever is greater). The fee is payable on exchange of contracts.