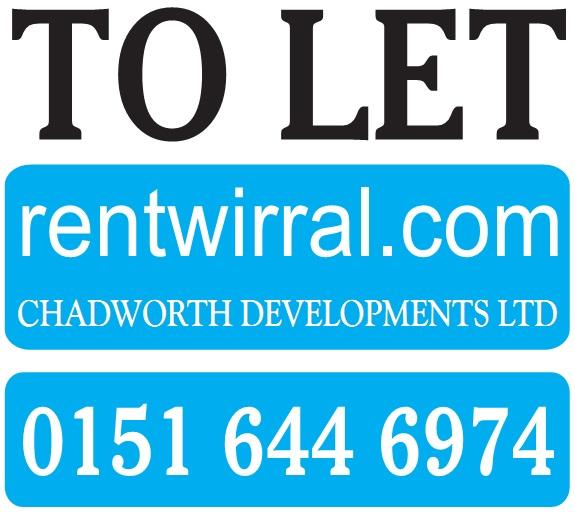 Chadworth Developments Ltd
Bromborough Road 2c
Wirral, Merseyside
CH63 7RE
Since 1996
Chadworth Developments started trading in 1996 with one property and over the last 14 years has grown to now manage over 130 properties, most of which have been bought for clients by Chadworth, and some clients who have heard from other sources about our business. We now feel that it is time to advertise our services as the company has now grown in strength to be able to provide a service second to none. If you wish to reap the benefits of owning a rental property without the hassle of managing it yourself, then Chadworth Developments Ltd are what you have been looking for. We offer fantastic value for money which rivals all other property management companies.
Staff
Carl Hulme and Derek Charlton are the founder members of Chadworth Developments Ltd. Over the past 14 years they have formed a strong, friendly partnership. The employees of Chadworth provide both a friendly and professional service which will overcome any problems you may be suffering from. In the event of any major repairs we have a team of contractors, which we have built up over the years, which is both reliable and inexpensive. In addition, for smaller repairs, we have our own handyman on the staff, which helps us to keep costs to a minimum. Our office is manned 5/6 days a week and tenants can contact us at any times.
Area of Business
Chadworth currently manage over 130 properties on the Wirral. Click on the website www.rentwirral.com to see example properties that we currently manage. We have properties valued between £50,000-£250,000. Any property is welcome!
Fees
Chadworth Developments offer a comprehensive agency service, for which we charge 10% of the rental income. Our only other fee is £250 for setting up the tenancy. This covers advertising the property, interviewing prospective tenants, checking up on their references, visiting their current homes to assess their suitability, showing them around the empty property, keeping all utility companies up to date and providing a video inventory for both tenant and landlord. Should the first tenancy end for any reason, the fee for setting up any further tenancy would be £125.00. In addition once the tenant is selected we handle all paperwork, rent collection, and liaison with Housing Benefit if applicable. We can also arrange annual gas certification, which is necessary to comply with legal requirements.