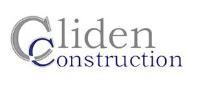 Cliden Construction Ltd
Dolphin Square Basement. Collingwood House
London, Middlesex
SW1V 3LX
Since 1968
Cliden Construction
...are a general contracting firm operating in the UK construction industry.

We are a seasoned general contractor as well as a construction manager, so you can count on us to follow through in the field. Our aim is to ensure that people and materials come together seamlessly to drive your project to completion. From beginning to end, we offer a comprehensive, "no-excuses" approach that builds trust and delivers results.

Cliden offers Clients the accessibility and support of a local firm with the strength, stability, and resources to produce the goods and get the required results.

We are proactive in finding solutions for our Clients that best achieve their goals. Lasting relationships are the lifeblood of our business. We want the Client to feel that our staff is even more committed to the effort than their own staff - that's what distinguishes us. Personal attention to our clients as individuals, caring about them as individuals. Appropriately, we refer to our Clients as our "respected friends".

Whether it be finishing an academic building for the first day of school, or opening of an office/shop/residential premises, we always set precise, realistic schedules - and we meet them.
Services
Builder - General Builder
Builder - General Builder
Staff
Cliden Constructions staff are courteous, polite and respectful.
Memberships
NHBC: the National House-Building Council.

EXOR: was established in 1997 to provide an efficient, outsourced supply chain service to Public and Private Sector Organisations.

FMB: The FMB is a trade association established 70 years ago to protect the interests of small and medium-sized building firms - today it is the largest trade association in the UK building industry.

TRUSTMARK: TrustMark is a quality mark which operates a framework under which 30 plus scheme operators work in the RMI (repair, maintenance and improvement) sector, including trade associations, local government trading standards teams, and independent scheme operators. These schemes are approved to carry the TrustMark logo and recruit reputable and trustworthy tradesmen. This enables the TrustMark scheme operators to promote improved RMI sector standards, and tackle related issues such as better enforcement. All of these scheme operators are audited annually by TrustMark, to ensure processes, standards and complaint procedures are being maintained.
Area of Business
Services and Experience
These are just some of the specialty markets in which we have expertise.

Main contracting:

- Major Conversion and Refurbishment Works
- New Build - Residential
- New Build - Industrial
- Design and Build Projects
- Listed Building Repairs and Refurbishments
- Office / Leisure Fit Out
- Day to Day Maintenance Works - Occupied and Void
- Special Needs Adaptations

Specialist sub-contracting:

- Groundworks - tcs groundworks
- Brickwork Contractors
- Drainage Works
- Demolition / Strip Out
- Utillities Reinstatement
- Enabling Works
- Commercial and Domestic Plumbing
- Electrical Installations (managed specialist sub-contractors)
- Painting & Decorating - Internal & External

Pre-contract cost advice
We are able to draw upon our vast experience in the building industry to produce accurate Estimates based on Bills of Quantities, Specifications and Drawing packages; Specification and Drawing packages; Drawings and site visits and even Clients works list and site visit.
Fees
Our costs vary on the types of work we carry out, we provide an estimate before works commence and any variations are costed as the works proceed then the variations are presented in the account as either reductions or additions.