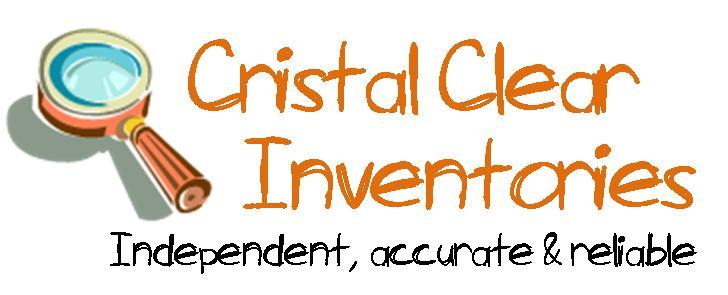 Cristal Clear Inventories
Upper Street High View
Tingewick, Buckingham, Buckinghamshire
MK18 4QF
Since 1993
Established in 1993, The Cristal Clear Partnership offers a professional, fast, friendly and effective service with a 24 hour online booking facility and process management system. Our services are available for letting agents, private landlords, corporate landlords, managing agents and tenants.
Staff
Our highly trained inventory clerks are available 7 days a week with flexible hours to meet customers needs. We currently operate in Buckinghamshire, Hertfordshire, Oxfordshire and Northamptonshire plus surrounding areas. Our rapid response service ensures reports are usually returned within 24/48 hours.
Memberships
Cristal Clear's services comply with or exceed the operational requirements for members of all regulatory bodies and associations. We carry full Public Liability and Professional Indemnity insurance.
Area of Business
Inventory Services

Cristal Clear has an enviable and substantial professional heritage that enables us to supply and manage a comprehensive range of services.

We've been preparing residential inventories since 1993 and have a wealth of experience covering everything from studio apartments through to multi storey office blocks and 500,000 square foot warehouses.

An independent inventory has always been important to maintain impartiality. This has become particularly relevant since the introduction of the Tenancy Deposit Scheme.

Cristal Clear inventories are independent, clear, accurate and reliable - and excellent value. They are carefully tailored so that they include the information and terms that each letting agent, landlord or tenant requires.

Inventories are recorded on the latest digital equipment then uploaded and transcribed. All inventories are emailed to customers in password protected PDF format to ensure they cannot be amended without your knowledge and permission.

Cristal offer a choice of inventory styles, option one is all text, with no photographs (Although we still take photos) option two contains embedded photographs for additional clarity. There is a small price difference between the two options.

We also take a minimum of 60 (and as many as 250 for large properties) high resolution digital photographs at each property to support the written inventory record.

All inventories, photographs and other relevant information are stored on our network server and two back-up transportable hard drives for added security.
Fees
Inventory fees start from £65 for a one bedroom unfurnished property. Please see our website for a comprehensive price list and online booking form.