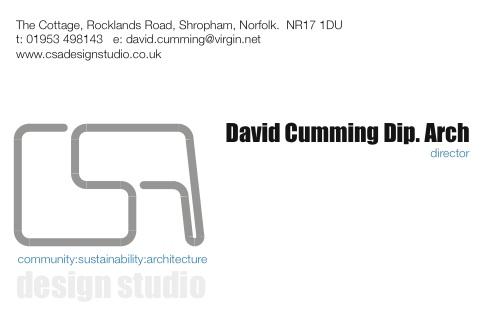 CSA Design Studio
Rocklands Road Land House
Shropham, Attleborough, Norfolk
NR17 1DU
Since 1984
CSA: Community Sustainability and Architecture.

We are a design office who strive to enhance all our buildings to perform and fulfill their function, the brief, and to enhance the users experience within the building and the building within its location.
Staff
Three Architects Two full time and one part time.
Memberships
RIBA
ARC
RIBA registered Chartered Practice
Area of Business
All aspects of Architecture, building design and construction particular interest in vernacular green building.
Fees
Negotiable in line with recommendations.