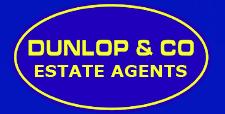 Dunlop & Company
Nelson Road 122
Twickenham, Middlesex
TW2 7AY
Since 1948
Dunlop & Company are one of the oldest established estate agents in the area and provide the complete residential property service for sales lettings and property management. Advertising through all the major property web sites and a deep understanding of the residential property they can advise on all aspects of sales and lettings. They also have an independent mortgage advice to guide buyers to get the mortgage that best suits their needs both now and in the future.
Services
Estate Agent - Residential
Estate Agent - Residential
Staff
All our staff have a wealth of knowledge gained through thorough training and years of experience and attend regular courses designed to ensure they remain totally up to date with all aspects of the industry.
Area of Business
We deal with sales and lettings in Whitton TW2, Twickenham TW1, Isleworth TW7 and Hounslow TW3.
Fees
Like all business our fee structure is both flexible and highly competitive and we shall be delighted to discuss your requirements.