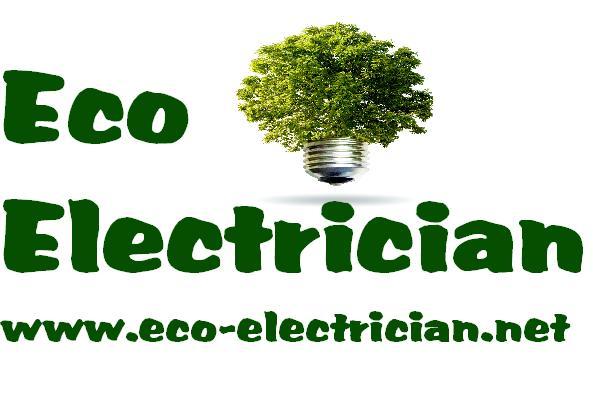 Eco-Electrician
Broadway 7
Northampton, Northamptonshire
NN1 4SF
Since 2009
Contact
01604721013
- or -
Email
Established in 2009, Chris O'Dell has over 20 years experience in general electrical services. Eco-electrician is located in Northampton. They can help people to save money, or to make money.

This company is managed by Chris O'Dell, who for over 20 years has been in the electrical business. Chris is experienced enough to run the company, having previously worked for the family business of M. O'Dell Electrical Contractors and MCM Alarms & Electrical LTD.

Eco-electrician provides a wide range of electrical energy saving products and installation services. From domestic, commercial and agriculture, Eco-electrician can offer installation and maintenance services every step of the way. Customers can feel confident they will bring more efficient lighting systems into homes and businesses, saving money and energy, as well as reducing carbon-dioxide emissions.

Going green won't 'cost the earth' as they provide a reasonable service to all customers. By taking just a few simple steps to help to reduce the cost of your electricity bill and in turn help to save the planet.

Eco-electrician offers comprehensive professional electrical, Energy monitoring services and lighting services.
Staff
The expert and experience staff will help clients achieve increased energy savings, by saving money, which in turns makes money.

The company is designed to meet all working relations for its business needs. The company offers friendly, fully qualified approachable staff who are happy to help.
Memberships
MCM Alarms & Electrical Ltd will carry out the work with complying with the 17th Edition of the IEE Regulations BS 7671 and Part 'P' also follows Building regulation.
Area of Business
Eco-electrician deliverers a wide range of electrical and lighting services. Tailored to the clients requirements helping keep costs to a minimum. Eco-electrician offers the chance to save money and help the environment.

The wide range of electrical services on offer range from installation, repairs and testing. The lighting services on offer range from installation, lighting upgrade and design, to mention but a few. Another service provided is underfloor, electric and solar heating, home automation (lighting and heating), heat recovery system and Energy monitoring system.
Fees
- Reasonable price
- No call charge fee
- Free estimate