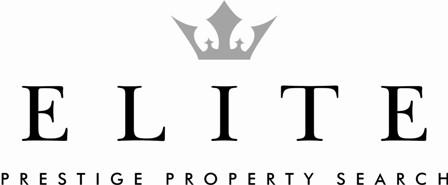 Elite Property Search
Post Office Road Bristol & West House
Bournemouth, Hampshire
BH1 1BL
Since 2007
Elite Property Search

Operating in the Million Pound plus market place Elite Property Search are independent buying agents specialising in property acquisition of the finest prime UK Properties giving our clients the competitive advantage.
Services
Search & Buying Advisor - Residential
Estate Agent - Residential
Staff
Elite Property Search have 6 staff, 4 Buying Directors and 2 clerical.
Memberships
National Association of Residential Buying Agents
Area of Business
As independent buying agents Elite Property Search specialise in the acquisition of properties valued between £1m and £20m for clients who are looking for a Country House, Estate, Equestrian , Waterside, or London Property.

Our clients are typically high net worth individuals, including, celebrities and industry leaders with a purchasing budget between £1 and £20 million.

We specialise only in high quality properties and development opportunities where the purchase price is in excess of £1million.
Fees
Our fees comprise of an initial retainer fee (£1,000 + vat) plus 2% of the purchase price payable on exchange for our retained sevice and 3% of the purchase price payable on exchange for our un-retained sevice. Please contact us to discuss further.