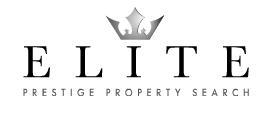 Elite Property Search
Cheval Place 35
London, Middlesex
SW7 1EW
Since 2007
Operating in the Million Pound plus market place Elite Property Search are independent UK property search agents. We specialise in property acquisition of the finest prime UK Properties giving our clients the competitive advantage.

As we are established independent property search agents, we are given access to estate agents portfolios of privately available UK property and we hear directly from private home owners. This privileged information results in over 60% of our property purchases coming from confidential or off market sources. So whether you are looking for a Country House, estate, equestrian property, waterside property or premier London property, Elite Property Search can definitely help.
Services
Search & Buying Advisor - Residential
Search & Buying Advisor - Residential
Staff
4 Directors
6 Admin and Research
Memberships
British Association of Search and Buying Advisors.
Area of Business
As independent buying agents Elite Property Search specialise in the acquisition of properties valued between £1m and £20m for clients who are looking for a Country House, Estate, Equestrian, Waterside, or London Property.
Fees
Our fees comprise of an initial retainer fee (£1,000 + vat) plus 2% of the purchase price payable on exchange. Please contact us to discuss further.