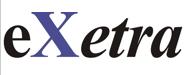 Exetra Lettings
Bath Road 268
Slough, Buckinghamshire
SL1 4DX
Since 2009
Contact
01753554280
- or -
Email
We are a Letting Agency devoted to renting residential properties using our "USP's" (Unique Selling Points). We aim to do our best in offering you quality management and service. We aim to rent the right property to the right person at the right time for best customer satisfaction. We are smart, reliable and fast. We are a family run management team with over 20 years of property experience between us and we have extensive knowledge of the local area, therefore we can truly provide you with a first class service with great advice. We are a local company based in Slough. We embrace change and are constantly challenging tradition because we have a strong desire to improve the way our industry operates. We do business differently to give you the edge.

Exetra Lettings have the advantage of having a unique insight into the property market, through the sheer volume of properties that available to let.

We also specialise in Financial service advice providing expert knowledge on anything from Protection, Income Protection, Mortgages, Savings & Investments, Pensions and General Insurance. This professional advice is available to both personal and corporate customers.

Here at eXetra Lettings, we believe that our role as Letting Agents and property managers is much more that just dealing with day-to-day issues as they arise. We have the knowledge and experience to develop letting opportunities on behalf of our clients.

It has always been at the forefront of our business policy to anticipate and plan ahead. In doing so we have been successful in developing professional relationships with investor landlords as well as with corporate and public bodies that are responsible for the Slough/Windsor ever growing transient population.


We are always developing new ways of making information about our client's vacant property available to those who are looking for a new homes to rent. Amongst the many forms of media we utilise, our own unique website is our market leader. We invest heavily in marketing our site allowing hundreds of prospective tenants to visit simultaneously, prior to making a viewing appointment.

We also provide turnkey services to prospective and existing investment landlords. These include sourcing, developing and the procurement of quality properties for rent. To this end we can also provide financial advice and services on all types of loans and mortgages. This service has proved so popular that we have developed our own financial services website.

This can be found at www.exetra.co.uk

The driving force behind our business is of course its people. We believe we have a team of dedicated professionals that cover ALL aspects of residential property.

Our rapidly growing portfolio and services are a testament to our professionalism and our market knowledge. If you are looking for a team to provide the proper guidance and deliver a first class service, then eXetra Lettings are equipped in every department to meet those needs.
Services
Letting Agent - Residential
Letting Agent - Residential
Staff
Mr Vijay Sharma and Mr David Elliott.
Memberships
None at this moment but ARLA Affiliation this year.
Area of Business
Residential lettings. Currently we have 15 properties available. We receive on average 10 new properties per month.
Fees
Our fees vary according to service chosen. Fees charged as a percentage.