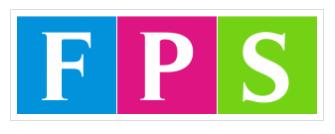 Faster Property Solutions
Green Lane 590
Ilford, Essex
IG3 9LW
Since 2013
Contact
0208 597 1199
- or -
Email
Faster Property Solutions is an independent agent working in partnership with councils and housing associations by providing central government and local authorities with specialist services. FPS is a experienced and reliable property developer, property letting, property, property management and property leasing agent. Over the years, through many triumphant projects and developments. We have gained an exceptional reputation for consistently high standards of work.
Services
Letting Agent - Residential
Staff
The owners of FPS have been dealing with landlords and tenants for over two decades giving FPS a strong foundation of knowledge and experience in order to empower our exceptionally trained staff assuring our landlords and tenants are in great hands with a professional company that puts your needs first.
Memberships
FPS are very proud to state that we are an accredited agent for many council boroughs including Westminster, Camden Town, Chelsea and Kensington, Tower Hamlets, Hackney, Newham, Redbridge, Barking & Dagenham and Thurrock to name a few.

FPS is a member of the RLA, NLA, LLAS and the Letting Ombudsman.
Area of Business
The main market sectors FPS will penetrate are the council market as an accredited council agent we will be working closely with 12 councils to home homeless or facing homelessness tenants within the local area and within a radius of 15 miles.
Fees
Leasing Contracts
1) Free Exclusive Council offers i.e 1-5 Years Leasing / Grants / Incentives / Guaranteed Fixed Contracts / Home Office / Asylum / Civil Service Staff

Professional Working Tenant Services
2) Full letting service (find tenant, collect monies, maintain property) 10% commission.
3) Collection service (find tenant, collect monies) 7%.
4) Tenant finding service only 5%.