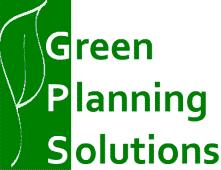 Green Planning Solutions LLP
Upton Magna Business Park Unit G. Lunesdale
Upton Magna, Shrewsbury, Shropshire
SY4 4TT
Since 2005
Established by Matthew Green in 2005, Green Planning Solutions is a successful, growing, planning-led consultancy specialising in gaining planning permission in areas of development constraint such as the countryside, Green Belt and Areas of Outstanding Natural Beauty.

Green Planning Solutions LLP is a planning lead, multi-disciplinary practice, with in-house expertise in Planning, Planning Law, Architecture, Landscape Architecture and Land Surveying. As such we can offer our clients a first class service.
Staff
Our staff are all specialists in their own field, covering a diverse range of planning, construction and property related disciplines. This multi-disciplinary model, makes GPS an extremely strong force and tremendous advocates for our clients, through out the entire planning process. Our expertise stretches from local authorities to governmental levels allowing us to offer an unparalleled service.
Memberships
Our staff are members at various levels of The Royal Town Planning Institute, The Royal Institute of British Architects, The Royal Institution of Charted Surveyors, The Landscape Institute and The Chartered Institution of Civil Engineering Surveyors.
Area of Business
Based in Shropshire we work for private and commercial clients throughout England & Wales. We offer a comprehensive, professional and successful service to our clients. Our success rate is over 90%. with 100s of satisfied clients.

Through a clear understanding of the planning policy framework, based on our extensive in-house experience of planning, architecture and the built environment, we are successful in:

- identifying and analysing the development potential of sites in the context of planning policy;

- representing clients in preliminary discussions pre-application discussions with planning authorities;

- leading and co-ordinating the design of appropriate and sustainable development solutions and gaining planning permission for these proposals;

- and advising and representing clients in planning appeals against inappropriate refusals of planning permission or inappropriate enforcement action by planning authorities.
Fees
Our fees are variable and bespoke to the individual needs of our clients and the services they require. We believe our rates represent excellent value for money. Give us a call or drop us and email and we will be happy to discuss your requirements and provide you with a detailed quotation / proposal.