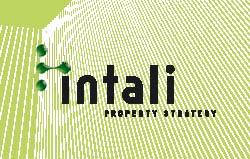 Intali Property Strategy - Commercial Property
Airfield Business Park Harborough Innovation Centre
Market Harborough, Leicestershire
LE16 7WB
Since 2002
Intali are property development and investment consultants providing strategic advice based on the analysis of property performance through viability appraisals.

Commercial property specialists based in Leicestershire, East Midlands, UK offering a range of services from agency sales / lets, property management, lease renewals / rent reviews, site identification and assembly, section 106 and affordable housing reduction / negotiation, viability appraisals / negotiation.

Property development advice specialising in the preparation of development viability appraisals / investment viability appraisals which allow negotiation with local authorities & housing associations (RSL's) to reduce commuted sums, s106 obligations / affordable housing numbers, type and position.

Intali Property Strategy - a different approach to property development and investment.
Services
Search & Buying Advisor - Commercial
Staff
A dedicated staff base with extensive experience and knowledge of this specialist area.
Area of Business
Commercial Property For Sale
Off Market Opportunitities
Commercial Property To Let
Acquisition Services & Requirements
Investment Appraisals
Development Appraisals
Viability Appraisals
Section 106 Negotiation / Reduction
Affordable Housing (RSL) Negotiation
Fees
Fees vary dependent on the project / work undertaken, so please telephone us to discuss your requirement.