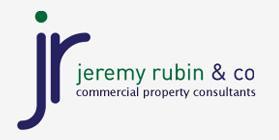 Jeremy Rubin & Co
Marsland Road Marsland House
Sale, Cheshire
M33 3AQ
Since 1990
Commercial Property Consultants who have been purchasing, selling and renting properties on behalf of our clients who include national pub companies and bookmakers.
Staff
We employ three staff:

Jeremy Rubin RICS - Director
Eli Guttentag - Negotiator
Lesley Derry - Secretary
Memberships
Royal Institute of Chartered Surveyors (RICS)
Area of Business
We currently have 50 properties, for sale and to let. We have properties between £100,000 - £620,0000.
Fees
Our fees are negotiated with the client depending on their needs. Please contact us fro more information.