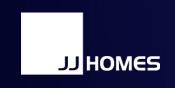 JJ Homes Properties Ltd
North Street North House. 31
Carshalton, Surrey
SM5 2HW
Since 1960
JJ Homes is an established (1960) ARMA and FSA regulated specialist block management company covering Central London.
Staff
Anthony Tokatly BSc (Eng) Hons, Director
- Anthony is an extremely experienced property professional having had directorships in previous large property management companies over a 15 year corporate career and has a degree in Mechanical Engineering from King's College, University of London. Having gained the experience necessary he then branched out on his own by acquiring managing agent JJ Homes in 2004, which has since grown from 70 to fast approaching 200 blocks of flats and estates now under management. Anthony's primary focus is attending client meetings, AGM's and business development.

Pam Ashton, Head of Management
- Pam has been involved in all aspects of property for most of her working life and has vast managerial experience to draw on. She is an extremely conscientious and effective team player and is continually devising innovative ideas to improve the way the company conducts it's business.

Julie Davis, PA to Pam Ashton
- No task is too much for Julie Davis. Her administrative duties within the office are carried out in double quick time to an exceptional level. Her contribution to Pam's work and indeed the company is invaluable.

Wendy Bendelow, Property Administrator
- One word describes Wendy...unbelievable ! She is the most versatile member of staff we have and becomes an expert in everything that she is tasked with (which also gets done in double quick time!) viva Wendy Bendelow!

Sophy Harrison, Company Business Manager
- Sophy has extensive experience in all insurance and Company Business related matters and her role is to oversee and implement all the legal obligations and compliance issues for our clients including acting in a Company Secretarial capacity for over 95% of our clients.

Vikki Flatt, Administrator
- Since joining JJ Homes Vikki's role has grown from general administration work to serious underpinning of the whole admin function. She is so thorough and accurate in her work that the tasks she is now entrusted with put her in a great position to progress rapidly within the company.

Nikki Baines LLB, Head of Accounts
- The rising star at JJ Homes - since joining us only 2 years ago as an accounts administrator, Nikki's exceptional talent, intellect and work ethic was hard to miss. She quickly rose through the ranks in double-quick time and now heads up an extremely loyal and growing accounts team of 5 strong. She will be delivering new systems, procedures and efficiencies within her department to ultimately achieve streamlined accurate output to our clients and their auditors.

Janice Blyther, Financial Information Officer
- Janice is a qualified Accounting Technician with vast experience in all aspects of accounting. She is a very keen and professional member of the accounts team and has herself, been entrusted with the role of treasurer for a block of flats where she lives. Her sole responsibility is to ensure financial output to client auditors is 100% accurate and in order facilitating the complex process of preparing and submitting Company Accounts to Companies House via auditors - her target is 3 months - which she always beats!!

Annette Morrissey, Income Officer
- Underlying Annette's cool and calm manner lies a steely determination to excel in everything she touches. Errors are simply not in her vocabulary, her keen eye for detail is literally staggering...she is a major asset to the accounts department, JJ Homes...and most importantly...our clients.

Louise Weeks, Payments Assistant
- Louise is a highly energetic individual who ensures the tasks she performs are of the highest standard. She is an invaluable all round asset to the accounts function.

Roshni Patel, Credit Controller
- Arrears collection is one of the most important roles we undertake for clients and who better to drive this forward than Roshni Patel. She has an enthusiasm for the role which knows no bounds - our client debt levels are at an all time low which is testament to her unbelievable zest for the role.

Stephen Thorpe Bsc (Hons) MSc MRICS, Major Works Division
- Stephen is a young dynamic surveyor heading up and driving forward major works for our clients at JJ Homes. He is a highly energetic individual who has absolute 1st class passion and commitment in ensuring our clients receive quality of workmanship coupled with value for money. He is an essential asset to our clients as the future look and feel of their properties are in his hands!

Andrew Croft AIRPM, Property Manager
- Andrew is a thoroughly experienced all round property professional. He often draws on his vast knowledge to push forward innovative solutions and find interesting angles for client benefit. His pleasant manor coupled with an underlying desire to succeed equals gives JJ Homes and our clients a great advantage in the market place.

Caroline Getty, Property Manager
- Caroline comes from a 7 year property management background and delivers an honest no-nonsense approach to block management. She has an extremely logical yet warm approach to her role both in her day to day duties and dealing with people at client meetings. Being a people orientated-business this is a must have skill - and Caroline excels at it!

Dean Cooper BSc Hons AIRPM, Property Manager
- Dean is a young dynamic property professional experienced in working for large property management companies in his growing career. He has joined JJ Homes to bring pro-active and effective solutions to our clients - it works... we have already taken on several blocks through recommendations from the blocks he manages !.

Charlotte Hughes, Property Manager
- Charlotte comes from a general property background and is currently part way through her comprehensive ARMA based training and IRPM affiliation exams. Since joining us she has shown a strong grasp and aptitude for property management - combine this with her fierce hunger for knowledge and down right determination to follow work through to completion she will be the one to watch amongst our property managers!!

Sarah Hamilton AIRPM, Property Manager
- Sarah has the benefit of over 7 years experience in residential property management and brings a fresh, customer-focused approach to her role at JJ Homes. Sarah is dedicated to her work and highly efficient, while remaining friendly and approachable. She is consistent and keen to ensure our client's issues are dealt with in a swift and professional manner.

Sherlene Adolphe, Property Manager
- Sherlene comes from a general property background and brings with her a distinct and innovative approach to property management. She has an extremely conscientious and thorough manner about her which most of our clients would vouch for.

Jason Hall, Property Manager
- Jason brings 25 years of property management experience to the company. His vast and intimate knowledge of the built environment is second to none and is drawn upon on a daily basis - a real asset to JJ Homes and, more importantly...our clients.
Memberships
Association of Residential Managing Agents (ARMA)
Area of Business
Block Management
Surveying Services
Insurance
Fees
Please call in for a bespoke package.