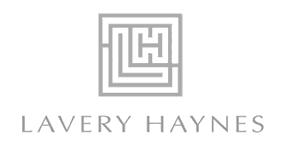 Lavery Haynes
Heath Street 1
London, Middlesex
NW3 6TP
Since 1994
Lavery Haynes is a small local firm in Hampstead NW3 with extensive knowledge and City experience, specialising in private client and corporate work. We are dedicated to understanding and meeting the needs of every client whether an individual or small or medium sized company.
Services
Lawyer - Solicitor
Lawyer - Solicitor
Staff
Senior partner - Andrew Lavery. He specialises in all aspects of property practice including commercial and residential conveyancing, Landlord and Tenant and Mortgages. His case load includes advising clients on Trusts and Wills and all related aspects of Private Client Business and Property Issues.

Partner - Dee Douglas. She specialises in matrimonial and family matters, general and commercial civil litigation cases, all residential and commercial property transactions from the first time buyer to the commercial property investor. Also handles Wills and probate.

Consultant - Marshall Levine. specialises in construction and engineering law and real estate development legal work. Clients are in the construction and real estate industries including contractors, subcontractors, consultants, developers and individuals both in the public and private sectors.
Memberships
Lavery Haynes is regulated and authorized by the Solicitors Regulation Authority ID number: 78009
Area of Business
Private Client: Residential Conveyancing; Matrimonial Disputes; Wills, Probate and Inheritance; Litigation and Court Proceedings; Landlord and Tenant. Each individual private client, whether a first time buyer or multiple property owner, receives a highly professional but personalised service. We take each client through the preparation of a will or matrimonial dispute with care. All litigants receive a highly efficient and cost effective service and support.

Corporate Client: Commercial Conveyancing; Commercial Transactions; Debt Collecting; Intellectual Property; Acquisition and Disposals; Insolvency; Construction. We provide our corporate clients with an almost in-house service committed to the success of each business. We take pride in assisting small businesses to grow and advising medium businesses to the next level.
Fees
At the beginning of our instructions (and when appropriate as the matter progresses), we discuss and agree the scope of the matter and intended outcomes. We consider best way to achieve the client%u2019s goals, what information and resources will be needed, the means and timescale of advice and for progress of the matter. We agree the basis of our fees mainly by reference to the time spent by the solicitor and staff dealing with the transaction or case. Sometimes an alternative fee arrangement can be agreed but only where this is suitable for your needs and in your best interests. Please see our Terms and Conditions of Business.