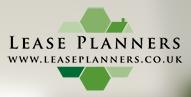 Lease Planners
Broom Hill Road 29
Ipswich, Suffolk
IP1 4EH
Since 2010
Lease Planners produce lease plans conforming to Land Registry requirements for commercial and residential lease hold properties.
Staff
Lease Planners is dedicated to drawing up your plan exactly how you want it, as quickly as possible.

The staff at Lease Planners have years of experience producing Land Registry Compliant Lease Plans and can usually complete the whole process (from the point you first call us, to your plan being put in the post) in 48 hours.

Draft plans are ready within 24 hours of the appointment and if your job is really urgent, we can try and do a same day service.
Area of Business
Laws introduced in 2003 mean all new leases (of over 7 years) or existing leases being sold or assigned with 7+ years to run, must now be registered with the Land Registry. Part of the lease application requires a land registry compliant lease plan to be produced and submitted.

Our lease plans include everything required by the Land Registry to ensure compliance:

- a scaled floorplan of the property;
- colour coded lines to reflect boundaries,
communal areas and rights of way;
- a site plan showing the property in the
context of the local area;
- a north point.

If necessary, your plan can be completely tailored so that it exactly corresponds to the wording of the lease.

Clients regularly say how pleased they are with the service, commenting on the speed with which plans are produced, the clarity of illustration and the friendly attitude of our staff.

Call us today to arrange your lease plan!
Fees
Our Lease Plans can start from as little as £99, but please call us for a detailed quote for your property.