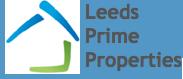 Leeds Prime Properties
Brudenell Road 64
Leeds, Yorkshire
LS6 1EG
Since 2007
The company has been in operation since 2007 and there are 5 staff working for us.
Services
Letting Agent - Residential
Letting Agent - Residential
Staff
We have 5 staff in this office, 4 admin staff.
1 - Agency Manager - managed for 4 years.
Area of Business
We currently have 150 properties.
Fees
Our admin fee is a fixed rate of £150 per tenant, which includes all admin, contracts, references etc. Deposit is dependent on the property but usually 6 weeks and a month's rent is requested before moving in.