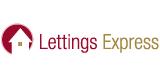 Lettings Express
High Street 170
Eston, Middlesbrough, Cleveland
TS6 9JA
Since 2008
We have been operating in the Property Management since 2008 which was progression of managing our own properties and all working with many landlords offering them Mortgage solutions when buying properties for let. With the slow down turn in the market we extended our service to cover a professional fully managed service in Property Management.
Services
Letting Agent - Residential
Letting Agent - Residential
Staff
We have great set of staff here at Lettings Express and thank our staff for the friendly approach and proactive approach when dealing with both landlords and tenants.

Joanne is our most senior member and has worked with myself for over 13 years.

We also have Hannah who has now been with us since July 2010 when she started as a modern apprenticeship and now is full member of our team since July 2011.

We have a new member of staff who is called Beth and again has started on a modern apprenticeship scheme in September 2011 and is quickly proving her worth.

Support of field staff is Tony who carries out most of our viewing.
Area of Business
We now manage in access of 200 landlords properties and this has come about by focusing our attention on offering first class service and only placing quality tenants in our landlords properties.

This in return has resulted in around 95% of our book paid on time and we do not carry any long term arrears due to being proactive with our tenants when they may have times of hardship, especially in times like the present.
Fees
We have fixed fees and they come in two forms. We charge for finding a tenant and this is a one off fee and this is provided for our let only service and fully managed to.

If you opt for the full managed service there is a fixed fee for this service as a percentage of the monthly rent.