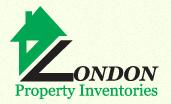 London Property Inventories
Crutched Friars 39-41
London, Middlesex
EC3N 2AE
Since 2008
London Property Inventories provide quality inventory services in London and all the London areas. Reliable and affordable property inventory reports from certified experts, who will schedule their visit in a convenient time for our clients.
Staff
All the property inventory clerks which are part of London Property Inventories are AIIC certified and fully-trained in the assessment of damages and liabilities.
Memberships
We are AIIC certified.
Area of Business
Quality Inventory services in London
Residential inventory services
Landlord inventory serrvices
Inventory Reports
Check in Reports
Check out Reports
Interim Reports
EPC certification
Fees
Inventory Report

Unfurnished / Furnished
One Bedroom £75 / £85
Two Bedrooms £85 / £100
Three Bedrooms £100 / £115
Four Bedrooms £120 / £135
Five Bedrooms £130 / £150

Check In Report

Unfurnished / Furnished
One Bedroom £60 / £65
Two Bedrooms £70 / £75
Three Bedrooms £80 / £90
Four Bedrooms £95 / £110
Five Bedrooms £105 / £125

Check Out Report

Unfurnished / Furnished
One Bedroom £65 / £70
Two Bedrooms £75 / £80
Three Bedrooms £90 / £100
Four Bedrooms £100 / £115
Five Bedrooms £110 / £130

http://www.londonpropertyinventories.co.uk/our-rates/