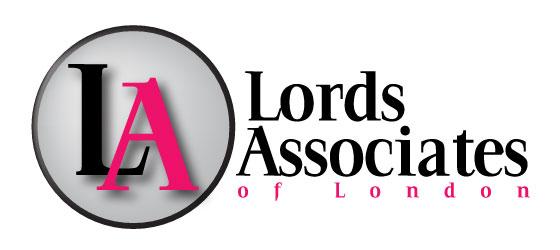 Lords Associates of London
Uxbridge Road 4
Uxbridge, Middlesex
UB10 0LR
Since 2007
Lords Associates of London since establishment in 1989 has strived to become a reputable estate agency accommodating West London. We offer a full range of services including Sales, Property Management and Residential Lettings. With over twenty years of knowledge and expertise, our clients can be confident that they have made the right choice by coming to us. Being a traditional family run business it is accustomed that our dedicated staff is committed to providing you with a high standard of personalised customer service.

With our ever growing property and tenant portfolio we are able to offer our clients a unique personalised service that ensures homeowners are provided with a fluency of vetted tenants and home hunters are given a range of choices to suit their individual needs. Our qualified and experienced staff are on hand to deal with you, on a one to one basis enabling us to advise and offer individualised solutions.

We offer a futuristic approach, we have the best fully integrated lettings and property management software package available within the industry that will ensure that your property is marketed in the best possible way. It has been specifically designed to assist with every aspect of residential lettings and property management from accounts to legal documentation. Our software allows us the flexibility to carry out specific tenant searches and then recommend a property based on specific criteria. This gives us the ability to alert our prospective tenants to new properties as soon as they are available on the market.
Services
Estate Agent - Residential
Estate Agent - Residential
Staff
Kasim: Property Management
Khurram: Property Consultant
Farrah: Business Consultant
Amroy: Senior Negotiator
Adam: Sales Negotiator
Mya: Lettings Negotiator
Jennifer: Lettings Negotiator
Sofia: Head Administrator
Monica: Administrator
Waran: Marketing Manager
Kash: Maintenance Manager
Kiren: Special Projects Editor
Area of Business
We've got you covered

At Lord's we have invested heavily in our advertising and marketing to ensure that your property is out there to be seen. We have harnessed the internet and used it to maximise the marketing of our properties therefore once you have enlisted with us you instantly receive exposure to the top property portals including; Rightmove, Zoopla, FindAProperty, Prime Location, Globrix, Gumtree, MSN, Yahoo, AOL, UpMyStreet, Sky, Homes24.

Locality

Giving you maximum exposure. We enjoy a wonderful public relationship with our local media partners which makes us ideal for advertising your property. We are included in local newspapers such as The Leader and Gazette and benefit extensively from advertising exclusively in local shops. Our offices are equipped with state of the art technology to get your property noticed. We always display screenings of our properties on our 60inch monitor during and out of office hours for all the public to see.

Detailed Valuations

Not only do we regularly undertake valuations, keeping us up to date with property prices in your area but our valuations aim to take all local benefits into account such as schools, shopping, transport and even parking. This gives us accurate knowledge on how to market your property to its full potential.


Going the extra mile

We look after our tenants. Our special out of hour%u2019s service means that you can contact us in an emergency. At Lords Associates we realise that we are an intermediary between the homeowner and tenant and we take responsibility upon ourselves to be there for you.

Expert Advice

Our qualified and experienced staff are on hand to help with finding you a home or a tenant. Being a closely knit agency we are able to deal with our clients on a one to one basis and once you become our client you will be appointed with a specialised member of our team who will be able to assist you directly through your search. Avoiding the dreariness of bringing a new member of staff up to speed each time you contact us.

Us as a brand

Since establishment over twenty years ago our branding has gone from strength to strength. Crucially for our clients we have become recognisable to house hunters and we haven't stopped there; by expanding our exposure to all prime property portals, newspapers and local press we have been able to gain coverage of West London.

Professionalism

We train our staff to have the skills and competence to negotiate a sale/let successfully. At Lords Associates of London our goal is to provide you, the homeowner with all the expertise and professionalism to maximise your property's profitability. We like to be thorough and therefore ensure that house hunters are offered advice on all aspects of the selling/letting process from reference checks to tenancy agreements and are made aware of all their legal obligations before entering into any kind of an agreement.

Our Futuristic Approach

The tedious searching can now be over with our new revolutionary fully integrated lettings and property management software package. Not only does it guarantee that your property is marketed in the best possible way, our software allows us the flexibility to carry out specific tenant searches and then recommend a property based on specific criteria such as location. Once a property has been matched to a potential tenant they are instantly alerted by an automated SMS service making sure that you never miss that all important opportunity of finding your dream home!
Fees
Photographs
Comprehensive Marketing
Finding a tenant
Accompanied Viewings
Obtaining references
Drawing up the tenancy
Organising electrical safety inspection
Organising gas safety inspection
Arranging the check-in of the tenant at the start of tenancy
Collection of rent
Account statements
Transfer of utilities
Setting up standing order
Out of hours call out service
Arranging repairs and maintenance
Arranging payment of outgoings
Advising on deposit deductions
Managing the check-out process
Keyholding service
Management inspections
Management while the property is vacant in-between tenancies