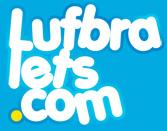 Lufbralets
Forest Road Forest Hey Halls Of Residence. 103
Loughborough, Leicestershire
LE11 3NW
Since 1980
Lufbralets are family run, private landlords, who provide a range of high quality student accommodation Loughborough.

Established in 1980 we have years of experience providing accommodation to Loughborough University students.
Services
Letting Agent - Residential
Letting Agent - Residential
Staff
We offer a very personal service and undertake all maintenance and communication with our tenants first hand, so they have continual contact with their landlord rather than a third party, like an agent.
Memberships
EMLAS - East Midlands Landlord Accreditation Scheme
Area of Business
We have individual Loughborough University student rooms, private halls, houses and a mixture of studio and one bedroom apartments for students in different locations, but all within easy reach of Loughborough University campus. Our professional sector provides apartments and houses for professionals.
Fees
We charge no agency fees or administration fees to rent a professional property. These can often be between £175 and £250 per person. We do our own maintenance (which covers gardening, repairs and wear and tear work) and paperwork and have a close relationship with our professional tenants and a lot of our professional lettings come through recommendation.