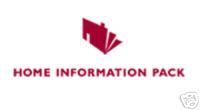 Manchester Hips Ltd
Eden Vale 62
Worsley, Manchester, Lancashire
M28 1YR
Since 2005
Contact
0845 450 6054
- or -
Email
Manchester HiPs aims to provide the most competitive and reliable HiP service in Manchester for Home Information Packs (HIPs). We currently work with estate agents, solicitors, conveyancers and vendors - we can tailor our HIP services to suit your needs.
Staff
Our staff are all accredited and registered members of the IDEA - the Institute of Domestic Energy Assessors, and all our work is carried out in conjunction with the Housing Act 2004.
Area of Business
Manchester HIP offers a competitive pricing policy for an EPC or HIP, all with our "market your property within 24hr guarantee". This is together with an efficient "one-call" service to take the hassle out of selling your home. We can provide the EPC (energy performance certificates) and/or a complete HIP depending on your requirements.
Fees
Most competitive prices for home information packs in Greater Manchester, Bolton, Oldham, Warrington, Liverpool, Blackburn, Preston and Wigan. Complete HIP £189.99 + vat, epc £50 + vat.