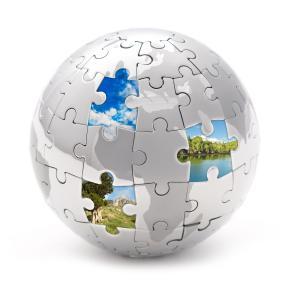 MM&I Energy
Innsworth Lane 280
Gloucester, Gloucestershire
GL3 1ED
Since 2007
Contact
07878 647693
- or -
Email
Welcome to Gloucester MM&I Energy Assessors, a young and vibrant company dedicated to providing Home Information Packs and Energy Performance Certificates to home sellers and property professionals in the Gloucester and South West Areas.

Working with established and trusted Estate Agents, Solicitors, Architects and Surveyors our assessors are Government accredited, qualified and CRB cleared so you can be sure of a safe and licensed Inspection in accordance with the new Home Information Pack Regulations.
Staff
Based in Gloucester our Director, Mark Sumpter, is a fully qualified and licensed Domestic Energy Assessor accredited with Elmhurst Energy and NHER.

CRB cleared with a fully checkable career he has formed this family based company with the sole intention of providing the citizens of Gloucestershire with a professional, reliable and competitive service from start to finish.
Memberships
All our Assessors are Dip DEA qualified, CRB cleared and Accredited with National providers such as:
NHER (Accred No NHER003067)
Elmhurst Energy (Accred No EES/001325)
Area of Business
The average household in the UK creates about six tonnes of carbon dioxide every year, chiefly from the fuels that we burn - coal, oil and gas - and through routine activities like cooking, washing and keeping our homes warm.

Some emissions may be unavoidable but most property and environmental analysts agree that home owners can reduce the emissions by a series of easy steps.

From December 2007 an Energy Performance Certificate (EPC) has been required on every private property that goes on the market, regardless of the number of bedrooms, allowing buyers to compare the energy efficiency and heating costs of one property with another.

MM&I Energy provide legal and authorised Home Information Packs (HIP) and Energy Performance Certificates to home sellers and property professionals in the Gloucestershire area.
Fees
EPC Prices for Property Professionals:

All Properties - £60.00

EPC Prices for Private Sellers:

1 Bed Property - £70.00
2 Bed Property - £75.00
3 Bed Property - £80.00
4 Bed Property - £90.00
5 + Bed Property - £100.00

HIP Prices:

All Freehold HIP's: (Inclusive of EPC)

HIP with valid personal property searches - £279.00

Leasehold HIP's - poa

* Please note: Incentives / Discounts for regular or bulk ordering.

All searches provided by Quidos.