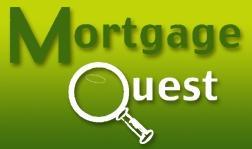 Mortgage Quest
Croasdaile Road 10
Stansted, Essex
CM24 8DN
Since 1991
Whole of Market Mortgage and Financial Advisors. Home appointments, friendly, approachable and happy to help. We use all products, not just those paying commission.

Established in 1991 in Royston, we provide face to face, quality advice.
Services
Financial Services & Advice - Mortgage Broker
Staff
Daniel Judd, CeMAP, CeRER. Financial Advisor for the last 7 years.
Area of Business
Mortgages, re-mortgage, first time buyers, Buy to Let, Equity Release, Lifetime Mortgages, Commercial Mortgages, pension and investment advice.
Fees
Commission or fees, we look at all products to find the right one for you. If the product pays commission we generally don't charge a fee, where there is no commission payable we charge a fee of between £250 and £450 for Advice and Arrangement.