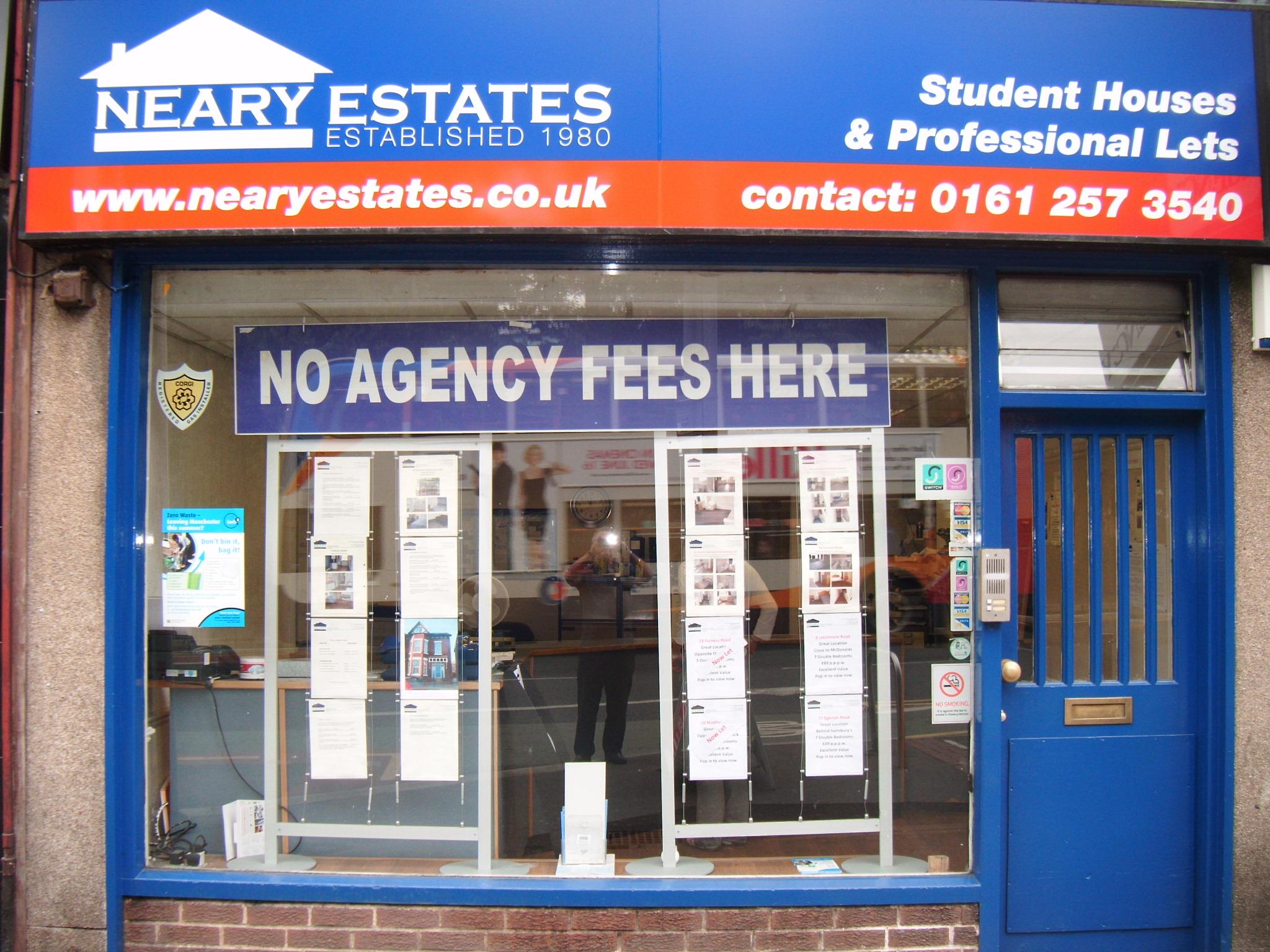 Neary Estates
Wilmslow Road 218
Manchester, Lancashire
M14 6LF
Since 1980
We have a large portfolio of properties catering for both students and professionals. All our properties are in the real Fallowfield and Withington not the outskirts.
Services
Letting Agent - Residential
Letting Agent - Residential
Staff
Our friendly and helpful staff have over 40 years experience in property management and rental, they are happy to answer any questions you may have regarding the rental of our properties.
Memberships
Member of the Residential Landlords Association.
Area of Business
Most agencies make money by charging one weeks rent agency fee per person. In other words any landlord can advertise their property with an agency. Neary Estates own all the properties we advertise so any problems you may have we are here to deal with them six days per week.
Fees
At present we are not charging agency fees.