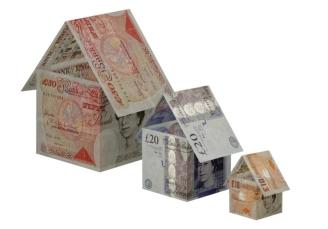 New Wave Property Investors
Po Box 34171 PO Box 34171
London, Middlesex
NW10 0XB
Since 2002
Contact
0870 199 8390
- or -
Email
About Us

We are 100% cash buyers and buy properties from all over the UK on our on account.

Other companies who advertise to buy your property for cash go on to sell your details to the "real cash buyer". We are the real buyers... with hard cash!!!

As we are able to move quickly we ordinarily look to achieve a reasonable discount which is negotiable. So if you are thinking of reducing the sale price of your home or have already done so, we will be able to offer you the full open market value from which we would seek to achieve a minimum discount of at least 25% off the full open market value.

As a sign of our commitment, we ordinarily pay your legal fees for you in full if you use our recommended solicitors. Alternatively we can pay an agreed fee towards your legal fees if you have already committed to a firm of Solicitors.



What We Offer

Distressed Sales
We can buy your property for Hard Cash within 7-14 days if you are facing repossession, litigation, bankruptcy proceedings or for whatever reason.

Sale Rentback:
You can sell your property to us and rent it back immediately. Minimum rent back duration is just 3 months.

Sale Rent Buyback:
As with our rent back option we can also offer you the right to buyback your home at anytime with lower rents.

Special Situations:
We are very flexible and may consider unique or unusual proposals.


What We Buy

Our criteria are very simple:

Discount Amount:
We buy properties with a Minimum discount value of £25,000 or 25% of the Open Market Value of the property whichever the greater. Subject to a valuation which we pay for.

Property Value:
We buy properties with a Minimum Gross Open Market Value of: £50,000 and a Maximum Gross OMV of: £250,000 (before discount).

Here is a simple illustration: properties below £100,000 will attract a Minimum Discount of £25,000 thereafter a minimum of 25% shall apply.

Property Type:
We buy Freehold Houses ONLY with no structural defects. We do not buy flats or apartments but may consider them at our sole discretion depending on the condition of the property and the discount offered.

Exchange and Completion:
We normally seek to exchange and complete within 14-28 days of offer depending on your timing. We can also complete within 7 days if required Subject to a Minimum discount of 35%. Call for details.

100% Total Discretion
We don't need to know why you are selling, we don't even need to do a viewing as long as you can provide clear digital photographs of your home as we may request. We do however reserve the right to request a viewing at our discretion.

One Stop Solution
We just offer a straightforward Cash Purchase of your home with full discretion.

Contact us now by telephone or email with your proposal and we will let you know if your property is of interest to us.

NewWave Property Investors
Staff
NewWave Property Investors is the trading name of T. H. Williams & Brothers an unincorporated general partnership the members of which are Thomas, Howard and Stewart Williams all of whom are Brothers with a national and international network of Associates.

We are Specialist Real Estate Investors and leverage our own capital to acquire properties within the United Kingdom and around the world.

If you know of a potential property investment or are interested in becoming an Associate please email us; we pay commissions for all introductions which we go on to purchase.
Memberships
We are members of the 100% CASH SOCIETY. Don't Google it... you won't find it!
Area of Business
We buy properties for Cash in the UK, Europe and Worldwide. Contact us for details.
Fees
A commitment fee between £500-£800 will be required from the seller on acceptance of the offer.

This is refundable once we exchange contracts. We charge this fee to cover our legal costs should the vendor decide to pull out of the sale for whatever reason.

Other than the commitment fee NOTHING is payable by the vendor. We don't even need a Home Information Pack (hip).