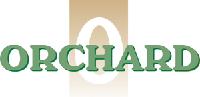 Orchard Property Services
Long Lane 11
Ickenham, Uxbridge, Middlesex
UB10 8QU
Since 1997
If you are a landlord or a tenant, Orchard Property Services are here to match the right properties with the right tenants using our dedicated and experienced letting negotiators and property management staff, providing an all round quality service to meet both landlords' and tenants' expectations.

No matter if you are an individual landlord, have an extensive property portfolio or a tenant who is looking to rent a property for the first time, you will appreciate our exceptional knowledge of the rental market and our impressive customer care skills.
Services
Letting Agent - Residential
Letting Agent - Residential
Staff
Experienced and dedicated lettings negotiators and admin team.
Area of Business
Full Management Service Only 10%

Our full management service is particularly valuable for Landlords who have a hectic lifestyle, with no time to become caught up in the tedious day-to-day management of their property, or for landlords who live abroad. Our Full Management Service is only 10%, so let us do all the work.

* To resolve any problems or matters relating to the management and maintenance of the property with your tenants and other third parties
* Collect the rent from the tenants and to resolve any arrears if they happen to occur.
* Arrange any necessary repairs and maintenance (if any) at the landlord's expense using only qualified and approved tradesmen who will do a professional job, and selected from competitive quotes.
* Arrange for the cleaning and any decorating of your property between tenancies.
* Make regular inspections of your property and report back to you.

Let & Collect Service:

Our Rent Collection Service includes the entire Let Only Service below, with the additional security of collecting the rent for you each month and transferring the rent into your account.

Let Only Service:

Our Let Only Service is the most basic service we offer, designed for Landlords who wish to take on the duties of managing their property and collecting rent.

Services Provided In All Our Packages:

* We offer a without obligation or fee rental valuation on your property, covering every detail and providing advice to ensure that the best possible market rental returns are achieved.

* Finding qualitative and suitable tenants from our corporate and private database of awaiting tenants who have contacted us directly and via the internet and property press.

* As always we ensure that all of our prospective tenants go through our comprehensive referencing procedure from Paragon, paid for by the prospective tenant. The referencing will check credit history, employment references, and previous landlord references.

* Once we have found a suitable tenant for your property we will:

- Draft a custom tenancy agreement to suit your own requirements to ensure that any special requirements are covered in the agreement.

- Arrange for a professional inventory to be carried out on your property if requested and a Gas Safety Certificate, if one hasn't already been carried out.

- Collect the first month's rent in advance, obtain payment for the deposit and register the deposit with the Deposit Protection Service (DPS).

- Set up a standing order mandate for you so the rent will be paid into your account each month until the end of the tenancy.

- Finally we will notify all the appropriate utility companies of a change of occupants.
Fees
Full Management Service - 10%

Let & Collect Service - 8%

Let Only Service - 7%