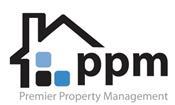 Premier Property Management
Swan Street 64
Spalding, Lincolnshire
PE11 1BT
Since 2004
Premier Property Management is based in Spalding, Lincolnshire. Our location has been central to town since 2007 and have dealt with a number of properties varying from Spalding, to wider Towns and Villages including Long Sutton, Donington and Bourne.
Staff
Our team consists of confident, friendly and experienced staff that will assist in selling your home. If you wish to contact any member of our staff please feel free to call or e-mail us.
Area of Business
We provide advertising for each property we take on, and offer viewings to potential buyers. We will summarise the property for advertising and put together a portfolio to best display your property.
Fees
Our fees are competitive with other local businesses and are open to negotiation depending on the individual property.