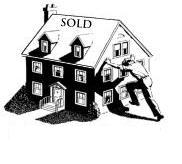 Property Bought Quick
Wyndham Crescent 3
Hounslow, Middlesex
TW4 5HZ
Since 2007
Property Bought Quick can buy your house quick for cash within 2 - 4 weeks (sometimes even quicker, if required). We cover almost all your legal fees and move at a speed you are comfortable with. Whether you need to rescue broken chain, stop repossession or have financial difficulties or mortgage arrears and need to sell your house quickly, Property Bought Quick can help with a private house sale fast and professionally.
Staff
We can answer your query 24hours 7 days a week. We are manned by several a PA to that effect and the company owner, Fahad.
Memberships
Not applicable.
Area of Business
We operate in England, UK and offer to buy residential property fast for cash.
Fees
None, in fact we try and cover all legal fees for our Vendor.