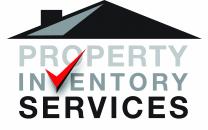 Property Inventory Services
Penny Lane 1
Rainow, Macclesfield, Cheshire
SK10 5TH
Since 2006
Based in Macclesfield, Cheshire, Property Inventory Services is a small business that provides inventory services and EPCs to Private Landlords, Letting Agents and Tenants throughout the local area and surrounding region. We cover Manchester, Cheshire, Derbyshire, and Staffordshire. Established in 2006 the company is young and dynamic, providing inventories, check ins, check outs, etc. that are reasonably priced. Property Inventory Services is fast, reliable, accurate and, when it comes to a dispute, independent and trusted.
Staff
We are a small family business with 2 members of the family actively engaged.
Memberships
Member of the Association of Independent Inventory Clerks (AIIC) www.theaiic.co.uk
Area of Business
We produce inventories for letting properties together with a full check in / out and interim check if required. Digital photographs are included to back up the written descriptions.
We also provide a snagging service on new build properties.
EPCs can also be provided.
Fees
Fees are based on size of property and level of furnishing. Please call us and we will be happy to give you a free, no obligation quote. We can provide special discounted rates for regular bookings from Agents or Landlords with large portfolios.