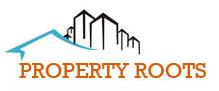 Property Roots Ltd.
Douglas Road Craneshaw House. 8
Hounslow, Middlesex
TW3 1DA
Since 2009
Contact
02079936459
- or -
Email
PRL is an international real estate boutique, which provides a full range of real estate brokerage. We are privileged to work with corporate and individual clients and do tenant, buyer, seller, and landlord representation. Our special focus is international real estate investors in London. We strive to provide our clients with full market information, assisting them in locating the most attractive investment opportunities and structuring complete investment projects.
Our business has been around for years. However, our team is young and ambitious. We take pride in what we do, continuously grow, innovate and reinvent ourselves.
Services
Search & Buying Advisor - Investment
Staff
We are looking for people who would share our passion for real estate, pride for the professionalism in our company, and vision of unsurpassed level of service to our customers.
Area of Business
The PRL brand is one of the most visible and respected real estate firms in London specializing in emerging and niche property markets. With its expertise in emerging property markets, The PRL Group has recognised the unparalleled investment opportunities in the United Kingdom and India, particularly those in London, and is proud to offer clients innovative off-plan properties in these sought-after regions, as well as unrivalled investment services and pioneering products.

We know that your home is the foundation for your family's lifestyle, and we honor that philosophy by making sure your new home meets your every desire.

Whatever your stage in life - whether you are a first-time home-buyer, a growing family realizing your dreams, or an active adult seeking a resort at home lifestyle - we have the home that is right for you.

Our ability to provide the perfect home for the way you choose to live. From the moment you start looking for a home until the time we hand you your keys, you'll be glad that you put your trust in the PRL.

Whether you are looking for a Residential, Commercial, vacation home, retirement residence, or a lot on which to build your dream home, we have what you are looking for. If you dream of developing, we have the best development and commercial properties any where in the World. The views here are breathtaking and the investment potential is unequaled anywhere in the United Kingdom.
Fees
We would like To assist any person to achieve financial freedom using property investment in an ethical and honest way. Our fees vary as per the work.