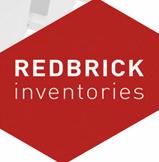 Redbrick Inventories Ltd
98 St Marys Avenue Redbrick House
Whitley Bay, Tyne And Wear
NE26 3TS
Since 2008
Redbrick Inventories Ltd was established to meet the needs of private landlords and Letting Agents involved in the residential property market. Based on Tyneside and covering the Northeast area, they are able to meet the diverse needs of Landlords with one rental property to those with a large portfolio.

The Directors have been involved in the property industry for many years and have seen numerous changes due to legislation and changing tenant expectations. The most significant change being the recent introduction of the Tenancy Deposit Scheme in April 2007. This introduced a requirement for all deposits taken on Residential Property tenancies to be protected through an approved scheme.

Redbrick Inventories Ltd have no affiliation to either landlord or tenants. Therefore they are unbiased in their assessment giving an accurate representation of the property.

It has now become very clear that it is imperative that Landlords have a comprehensive inventory for their properties, supported by photographic evidence in order to be able to substantiate any claims of damage, cleanliness or missing items when a tenancy comes to an end.

Where the tenant disputes any proposed deductions, and the matter goes to arbitration, without the comprehensive inventory it is unlikely that the landlord will be successful in obtaining full reimbursement.
Staff
As a small company established by Carl Haagensen assisted by his father Bruce Haagensen and two clerical staff we are able to ensure that a consistent assessment is provided and a high level of personal service to meet the needs of each and every client.

Our staff all have considerable experience in the residential lettings industry and and are aware of the areas which can cause problems at the end of a tenancy and what is required by Arbitrators in the event of a dispute.
Memberships
ACII
MARLA
National Landlords Association
Area of Business
Redbrick Inventories Ltd do not only supply comprehensive photographic inventories to their clients but also provide other services to make Landlords and Letting Agents life easier.

We provide two bound copies of a detailed inventory together with two DVD discs containing all the high resolution photographs of the property and the fixtures and fittings together with a walk through video which enables an Arbitrator to gain a feel of the property.

Redbrick can also offer a range of other related services and these currently include:

Check In Inspections

Mid term Tenancy Reports

Check Out Inspections

Vacant Property Inspections

Key Holder Service

Accompanied Tenant Viewings

Inform Utility Companies

Inventory Maintenance Check

Redbrick Property Maintenance

Redbrick Property Management
Fees
Please note we do not charge VAT on our prices .

Inventory

Inventory Furnished Unfurnished
Studio/1 Bed £80 £70
2 Bed £90 £80
3 Bed £100 £90
4 Bed £110 £100
5 Bed £120 £110
6 Bed £130 £120

This includes 1 reception room and 1 bathroom, any additional rooms including garages, sheds, lofts, basements, utility rooms are charged at an additional £10 per room. We reserve the right to charge a premium where a house is either excessively large or very heavily or complexly furnished.

Costs for other services:

Check In

£50 (when an inventory is also purchased)
£65 (without)
Based on up to 3 bedrooms, please add £10 per extra bedroom.

Check Out

£60 (when an inventory is also purchased)
£85 (without)

Based on up to 3 bedrooms, please add £10 per extra bedroom

Mid-term Inspections

£35 for up to 4 bedrooms please add £5 per additional bedroom.

Vacant property Inspections

£35 per visit, discounts available if multiple visits are required.

Key holder Service

£5 per month plus any call out fee.

9 to 5 - £25 for first 2 hours and £15 per hour thereafter.
Out of hours - £50 for first 2 hours and £20 per hour thereafter.

Accompanied Viewings & Tenancy Creation

£250 for up to 10 viewings and creating tenancy agreement, section 21 and collection of 1st month%u2019s rent and deposit, with £15 per viewing thereafter.

Inform Utility Companies

£10 per property for informing gas, electric, water and council tax.

Inventory Maintenance Check

There is no charge for this service unless we carry out an action.

1st light bulb £4-00 + cost of bulb
2nd and onwards £2-00 + cost of bulb

Bulb cost

Bulb Type Price
Low Energy £2-50
Bayonet £1-00
Edison Screw £1-00
Halogen £1-50

Supply and fit:

Double socket face - £15-00
Single socket face - £15-00
Light switch face - £6
Light pendant collar - £4

Portable Appliance Testing

Price on application as based on type of property and number of appliances to test.

Top up pressure on combi boiler - £5-00

Property Maintenance

Please call or e-mail for a tailored quote

Property Management

Full Management fee 10% of monthly rental amount (minimum £35-00 pcm).

Please contact us regarding the costs for individual Management Services.