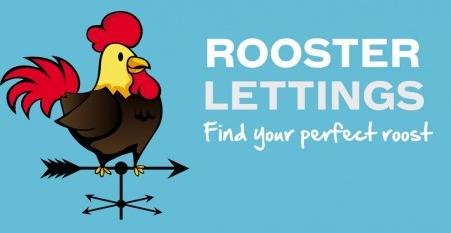 Rooster Lettings
Pickmere Lane Barrhill
Pickmere, Knutsford, Cheshire
WA16 0JB
Since 2012
Contact
01565 734516
- or -
Email
Rooster Lettings is a new on-line residential property lettings and property management agency. We are based in Knutsford Cheshire so provide a local service as well as services on a more national footprint. As an on-line agency we don%u2019t have high street premises which means that we can pass on our savings to landlords and keep our costs low and transparent.

How we differ from other agencies is that we are landlords, and have in the past been tenants, so we understand what it feels like from both perspectives. We also understand the need for transparent service and costing, so what you see is what you get.

We want to keep the process of letting your property and finding a property as simple as possible. Besides offering set services to help landlords let or manage their property, we also offer a range of pick and mix services based on their needs, rather than what we think they should have.

We started trading in July 2012.
Services
Letting Agent - Residential
Staff
2 members of staff at present :
Trevor Palin - Director
Justine Palin - Admin support
Memberships
Will be applying for membership with the Property Ombudsman and we hope overtime to join ARLA.
Area of Business
We have three properties on our books at present. One has been recently let within one week. We use the main property portals as our main point of advertising.
Fees
We offer a transparent pricing structure, with the landlord choosing the level of service to suit their needs and their budget.

The basic letting and management services are:
Listing property on main property portals - £59 to let;
Getting A Tenant into The Property (Listing and other supportive services) - £99;
Fully Managed - £150 plus 8% a month;
Managed only (moving from a different agent, with a tenant in property) -£50.

We also offer a range of one off products to support advertising (To Let Board, photography package; floor plan); Letting Support Services (GSC; EPC; Inventory; Credit referencing; tenancy agreement; tenancy check-in/out).