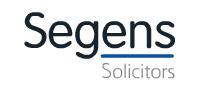 Segens Solicitors
Carter Lane Glade House, 52/54,
London, Middlesex
EC4V 5EF
Since 1978
Solicitor and partner in Segens, Solicitors in the City of London. Tim specialises in commercial property law and practice with an emphasis on development work.
Staff
Segens is a six partner firm with full technological and human back up.
Memberships
Segens is regulated by the Solicitors' Regulatory Authority.
Area of Business
All legal matters particularly property, development, IT, financial, regulatory, and litigation. You will find more detail on our website.
Fees
Always for discussion. Given the varied nature of the work undertaken at Segens there is insufficient space to provide details here. We are always very happy to provide estimates in writing.