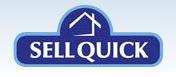 Sell Quick
Whalley Road 121
Ramsbottom, Bury, Lancashire
BL0 0DG
Since 2004
Sell Quick Ltd is one of the UK's largest and most established property-buying organisations with a strong and deep-rooted commitment to delivering the highest quality services to its customers. Honesty, integrity, commitment and transparency form the mainstay of our services to you the customer.
Staff
All of our staff are very friendly and will be more than happy to answer any query you may have.
Memberships
We are members of the Property Ombudsman, approved by the Office of Fair Trading.
Area of Business
We are a fast, credible and truly nationwide quick-turnaround property purchaser, specialising in buying residential properties. We buy throughout the UK and also offer you the option to quickly achieve 90-100% of your home's full market value.
Fees
There are no costs to you whatsoever. We provide free valuation, consultation and no obligation formal written offers.