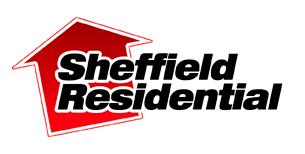 Sheffield Residential
West Street 111
Sheffield, Yorkshire
S1 4EQ
Since 2000
Whether you're a Landlord wanting to let your property or you're a Tenant looking for somewhere to live, or alternatively want to either buy or sell, we can help you! We are committed to providing an efficient client based service catering for all your needs. We provide a specialist service for city centre apartments on a one to one personalised basis offering an unrivalled service!

We are a young vibrant and forward thinking company which is customer focused. Our service is pro-active, friendly and at all times professional in bringing our knowledge and extensive experience of the property market to assist landlords, tenants, purchasers and vendors! We pride ourselves on looking after all our tenants and offering prospective tenants a wide choice of locations for both short and long term lettings. We often deal with developers, relocation agents and property groups and guarantee to offer everyone a bespoke service!

We are built on 3 solid Rs- Reliable, Reputable and Recommended.

We have an excellent reputation for providing luxury apartments in Sheffield city centre. Landlords and Vendors enjoy our unique One Stop Property Shop location on West Street which is unbeatable! Tenants use us year after year! Recommended time and time again!

We fully understand the city centre market as we live and work in the city centre. Importantly, we are landlords and investors who invest only in The Heart of Sheffield and therefore fully understand what tenants demand and what landlords expect from us and equally what buyers look for!

Our specialist product knowledge cannot be rivalled by any other letting agent. One partner is a qualified construction manager who has project managed many construction projects and is very experienced in assisting landlords with apartment snagging issues and maintenance(Paul Chambers).

The second partner is a barrister and mediator (Maz Iqbal) who specifically draws up contracts and inventories to suit individual requirements and is fully conversant with all relevant property law. He is also a mortgage broker and can assist with mortgage finance, landlord portfolio solutions, mortgage protection, landlord and tenant insurance and many other financial solutions! Very importantly for tenants and landlords, Maz is also an Adjudicator for Tenancy Deposit Disputes and shares his extensive knowledge in this area to ensure disputes are minimised at the end of a tenancy.We can provide investor advice on buying off plan and financing projects as that's what we do ourselves! We also offer Furniture Packs and Energy Performance Certificates - all in house! With this powerful combination of construction, financial and legal experience used time and time again by our clients for a tailored service, our service is simply unbeatable!

Our tenant service is speedy with decisions within 24 hours and landlords will be pleased to know that we have to date achieved maximum rents and tend to set trends in higher rental yields! Offering apartments all over the city centre means tenants are spoilt for choice! Our property management service is thorough and produces exceptional results for both landlord and tenant.

We are committed to exceptional customer care and provide viewings, meetings and telephone support to suit the needs of landlords and tenants

We offer a one stop property shop for tenants and landlords by offering:

- EXCLUSIVE landlord advice surgery
- EXCLUSIVE tenant advice surgery
- FREE Rental and Sales valuations
- Tenant Contents Insurance
- FREE Registration on Tenant Database
- FREE property advice

- Mortgages & Mortgage Protection

- Landlord Buildings and Contents Insurance

- Debt Recovery

- Energy Performance Certificates

- Furniture Packages

- Maintenance Works

- Discounted Conveyancing
- Snagging
- EXCLUSIVE Landlord & Tenant Mediation Scheme and an Investor Dispute Resolution Scheme

All offered in house by us - need we say more!!
Services
Estate Agent - Residential
Estate Agent - Residential
Letting Agent - Residential
Letting Agent - Residential
Staff
Sheffield Residential Dedicated Team is lead by the Company's two partners, Maz Adam Iqbal and Paul Michael Chambers.

The Team

Our team is very pro-active and quickly build rapport with landlords and tenants and buyers and vendors to provide a superior experience, whether renting or buying and as a result we obtain Recommendation time and time again!

We focus on providing a personal one to one service with an emphasis on up-to-date market knowledge, legal requirements and overall good practice to ensure you receive the very best service which is efficient, effective and affordable.

We have evolved over the last 8 years with a forward thinking team to ensure our services are flexible so whether you have one property or a multi-million pound portfolio, we can offer a range of services tailored to your specific requirements.

Our aim is to always remain affordable and our low fee structure has enabled us to offer the most competitive services on offer to enable landlords to benefit from value for money and to receive maximum rental yield from their rental investment and for vendors to sell at the right price to the right purchaser!

We will continue to evolve and always be driven to ensure we use our proven expert knowledge to its best by continually fine tuning our processes and procedures, making use of technological advances, ensuring staff are always trained to the highest standards and using the most efficient marketing and PR to strengthen our Reliable and Recommended Services

Partner Background

Both Maz and Paul are investors and landlords so are fully conversant with all landlord client needs as we are one of you! This puts us in a unique position compared to our competitors as we have a unique insight into being landlords and investors and not just letting or selling someone else's property. Our ethos has always been to ensure we provide the best calibre tenants by always using the standard of if the prospective tenant is not good enough for one of our properties then equally they are not good enough for your property!

Paul Michael Chambers is a qualified construction manager. His unmatched experience and knowledge is put to very good use and provides our clients with a base which is exceptional. Paul uses his knowledge in a practical way to deal with everyday problems with simple practical solutions. Paul has also gained valuable experience in a previous role as Office Manager which provides him with an excellent footing to lead our team and ensure they are focused and motivated at all times

Maz Adam Iqbal is a practising barrister, mediator and independent financial advisor. His unrivalled knowledge base is exceptional and provides our clients with a service which simply cannot be beaten. Within Maz's legal practice, he regularly undertakes property matters including rent arrears, possessions and various other landlord and tenant issues. Maz is a member of many meditation panels and is also a member of the Chartered Institute of Arbitrators and uses this expert knowledge to assist landlords and tenants in resolving disputes.

Maz also provides financial solutions in providing mortgages including buy to let, mortgage protection, tenant and landlord buildings and contents insurance.

The most relevant position Maz holds is that of an Adjudicator for Tenancy Deposit Disputes. The wealth of knowledge Maz gains from this position is priceless for both tenants and landlords to ensure Sheffield Residential provides detailed inventories at the start of the tenancy (check in) and at the end of the tenancy (check out) to ensure tenants are fully protected when a dispute arises but equally a landlord with a legitimate claim for a deposit deduction is successful.
Area of Business
Property Management
Let Only
Sales
EPCs
HIPs
Furniture Packs
Maintenance
Cleaning
Snagging
Financial services
Fees
No hidden fees!
No Let, No Fee!
No Sale, No fee!