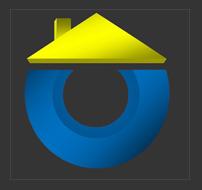 Smart Inventory Service
Powster Road 33
Bromley, Kent
BR1 5HE
Since 2011
The Inventory company Smart-Inventory operates in London, Kent and Surrey. Our clerks provide check-in reports, check-out reports e-signed reports.
Staff
Inventory reports can be compiled with or without tenants present as the report will be e-mailed to be digitally signed by all parties and is a legally binding contract.
Memberships
Full member of the AIIC.
Area of Business
Inventory make
Check In & Out Reports
Re-location Check In
e-signed Inventory
Fees
Inventory & Check In

Unfurnished / Furnished
One Bedroom £70 / £80
Two Bedrooms £80 / £90
Three Bedrooms £90 / £100
Four Bedrooms £100 / £110
Five Bedrooms £110 / £120

Check Out

Unfurnished / Furnished
One Bedroom £60 / £70
Two Bedrooms £70 / £80
Three Bedrooms £80 / £90
Four Bedrooms £90 / £100
Five Bedrooms £100 / £110

http://www.smart-inventory.co.uk/fee-rates/