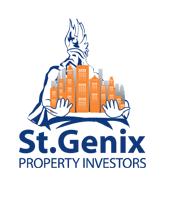 St. Genix
Shuttleworth Road Flat 27. Meecham Court
London, Surrey
SW11 3DX
Since 2006
St. Genix Property Investors specialise in purchasing all types of property, quickly at no cost to you. You can benefit from all your legal costs paid by us! If you really need to sell quickly, we can even have a purchase decision within 24 hours. No hidden fees or costs to you.

Our main area of operation is London, nevertheless our network of property specialists covers all of UK. We would happily discuss and tailor a specific solution to fit your situation.

St. Genix has saved many homeowners from repossession, broken chains, debt problems, divorce problems, pending bankruptcy and much more.
Staff
Although we are a small team of property purchasing specialists, our network of consultants covers all of England and Wales.

Our 250+ affiliates network has one the largest coverage in UK. This allows us to put you in touch with the right team at the right time, especially when you need a fast purchase of your property.
Memberships
Clientèle of satisfied homeowners is St. Genix's main pride. We would happily put you in touch with homeowners we have helped in the past as we are believers in trustful, reliable and highly ethical service.
Area of Business
Fast property purchases of up to £500k anywhere in the England and Wales. Contact us today for our free guide on how to sell your house quickly at no cost to you.
Fees
Free for all clients. No hidden fees. We even put £500 towards your solicitor's fees.