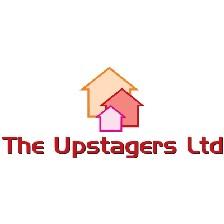 The Upstagers Ltd
Roman Paddock 21
Harrold, Bedford, Bedfordshire
MK43 7FR
Since 2007
Contact
0845 116 1436
- or -
Email
We are a Home Staging & Property styling consultancy who specialise in preparing properties for sale, rental or simply for living. Home staging is an exciting process of editing and de-personalising a property so that it appeals to the broadest market of potential buyers/tenants and sells/rents for the best price in the quickest time.

Our range of affordable services includes everything from verbal consultations and styling advice to de-clutter and hands-on styling for property owners to Show Home design and styling for Developers, Landlords and Investors with one or more property to sell or rent.

Where possible we aim to work with the things you already have in the property so that cost can be kept to a minimum, adding fresh colour and accessories from High Street suppliers - this enables the property owner to get a great new look without a designer price tag!
Staff
The Upstagers is a limited company and has two Directors who have both been fully trained by Ann Maurice - Channel Five's House Doctor (tm).
Memberships
Trained by Ann Maurice - TV's House Doctor and associated with the House Doctor Network.
Area of Business
De-Clutter: Reclaim your living space and restore order to your home. From one room to the whole house.

Room Re-Design: For those with one or more rooms in need of updating we can re-define the space and create an up to date look utilising the things you already have combined with some fresh colour and new accessories.

Verbal Consultations: Assessment of your property through 'A Buyers Eyes' to identify problem areas and offer advice to maximise buyer appeal.

Written Reports: A full room-by-room diagnosis and prescription including photographs and specific detailed advice to improve the presentation of your property.

Home Staging: Can include everything from shopping for essentials and placement of furniture to dressing in accessories and creating the 'Wow Factor' ready for the market.

Photo consultations: Location need not be an issue! Send us photos of your problem rooms and we will provide full documented advice including suggestions for colour schemes, furniture placement and accessories.

Show Home Styling For Sale/Rental: For Property Developers, Landlords and Investors with one or more properties. Working to your budget and timescales we can create the perfect show home which will appeal to your target market and help you achieve your best price in the shortest time.
Fees
Verbal Consultations average £150 for a typical 3 bedroom house and increase for larger properties.

Photo Consultations start at £40 per room.

All other services are priced individually.